This is a 2015 show that has now finished.
This show was cancelled.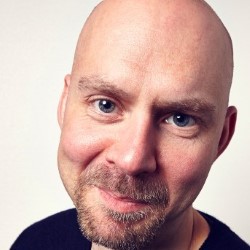 Is love a many-splendored thing? History, philosophy, science, literature and popular culture all attempt to explain it: but how close do they really get? Steadfast and headstrong comedian Murray Porter is your steady hand on the tiller on this transatlantic pilgrimage through raging seas, fierce storms and beautiful placid ocean sunsets of this most complex of emotions. Love. Exciting and new. Come aboard, we've been expecting you.
Share this show
Tweets by mrmurrayporter