Mind the Gap
Mind the Gap
Play
4:05pm (1 hour)
7-15 & 17-21 Aug 2015
7 - 10
This is a 2015 show that has now finished.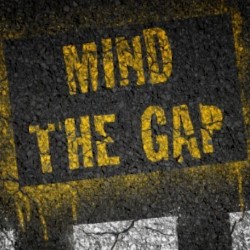 Mon
Tue
Wed
Thu
Fri
Sat
Sun
03
4
5
6
7
8
9
10
11
12
13
14
15
16
17
18
19
20
21
22
23
24
25
26
27
28
29
30
31
1
2
Venue details
'Don't make eye contact. Mind the gap. Shut your trap.' Who is this person sitting next to me? What would happen if we starting chatting? Society says we should keep quiet but let's try something new. Mind the Gap challenges the peculiarities of urban life; where personal space is a myth, bags should not be left unattended and eye contact is the biggest social horror. Hop on and watch six strangers negotiate an environment where etiquette reigns supreme. Fusing spoken word poetry, physical theatre and an Irish beatboxing champion, Nomad Welders Productions deliver an alternative underground experience.
Share this show
Reviews
Full press release
Have you ever wondered who the person sitting next to you is? What would happen if those strangers began to share parts of themselves you have no right to know? Mind The Gap tracks the peculiarity of urban life. Hop on and explore how six strangers respond to each other in an environment where personal space is a myth, bags should not be left unattended and eye contact is the biggest of social horrors.
Fusing beats from Irish beatboxer Battle Vice Champion, Michael Cullen, spoken word poetry from Marika McKennell and ensemble physical theatre, Nomad Welders Productions give an alternate and comedic insight into the fraught relationship Londoners have on the tube.
Nomad Welders Productions is an all-female production and creative team. We aspecialise in dragging creative people from their 'temporary' hospitality jobs to help them theatrically engage with contemporary social issues. Our work focuses on mixing difference genres of performance together to explore social issues that affect people from all walks of life.
We want to debut our new show at the Fringe because, where else allows such creative freedom and honest feedback? We want to see how our show, that interrogates social norms, is received by people who have chosen to forego these restrictions and immerse themselves in the spirit of the Fringe.
---
Credits
Tweets by MindtheGapPlay