Matt Reed
Matt Reed - Stalked
Stand-up
9:40pm (1 hour)
6-17 & 19-30 Aug 2015
7.50 - 10
This is a 2015 show that has now finished.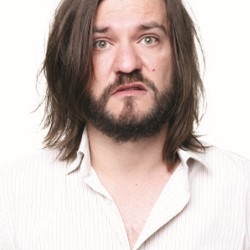 Show details
Stand-up show starring Matt Reed performed on the following days in August 2015...
Mon
Tue
Wed
Thu
Fri
Sat
Sun
03
4
5
6
7
8
9
10
11
12
13
14
15
16
17
18
19
20
21
22
23
24
25
26
27
28
29
30
31
1
2
Venue details
Matt is a comic, and like many comics he was excruciatingly lonely... until five years ago, when he met the girl of his dreams, fell in love, and experienced four years of absolute hell. Love hurts, but being catfished will tear your heart out. This is the story about how his life got flipped, turned upside down, and he'd like to take a minute - just sit right there - to tell you about the time he was stalked. Packed with jokes, Stalked provides a fascinating insight into the dark world of catfishing. 'Absolutely hilarious' (BBC).
Share this show
Reviews
Press coverage
Full press release
Matt Reed is renowned on the comedy circuit for being a formidable MC; armed with Northern charm, a blunt tongue and quick wit he has the ability to handle any crowd. But these comedic talents almost became his downfall when Matt attracted his very own stalker. This year Matt makes his eagerly awaited Edinburgh Fringe debut with that very story.
Over his 15 year career Matt has built a reputation for being a world class host, playing the biggest clubs in the country and taking on residency as regular compère at The Stand Comedy Club. He has conquered every audience imaginable - from raucous festivals to near the knuckle television showcases ('Comedy Store Presents', Comedy Central).
Hailing from Sunderland he draws on his North East roots and laid back 'everyman' persona to entertain audiences with ease. It is immediately recognisable that Matt is his happiest when on stage, allowing audience members to feel they're in a safe pair of hands. It's no wonder that his fan base grows with every gig.
But one fans loyalty became obsession, and in this highly personal show Matt opens up about losing 4 years of his life to the attention of a stalker.
Matt has done what only a comic can do - taken a horrifying experience and turned it into a rollercoaster of a comedy show. From being catfished online, to mercilessly followed, Matt takes the audience through what was the worst period of this life, with drama, honesty and side-spitting humour.
This dark comical tale is quite the ride - heartfelt, tense and hilarious - what will be a dramatic and soul-baring debut at the Edinburgh Fringe.