Mark Palmer
Mark Palmer - Best Medicine
This is a 2015 show that has now finished.
This show was cancelled.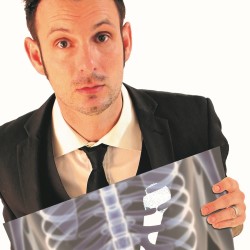 We have all heard the saying laughter is the best medicine, and there is a valid reason behind that statement - laughing is good for you! Laughter not only makes the journey through life endurable and enjoyable, it also helps keep us healthy. Worry and anxiety cause stress, which eats away at our health. The root cause of most sicknesses and diseases is stress. Start laughing and it will reduce your stress. 'Clean, classy and clever' (Argus). Mark Palmer delivers great comedy with no harmful side effects!
Share this show
Tweets by MarkPalmerComic