King's Jesters
The Amazing Sketch Show
Music / Sketch show
3:30pm (50 mins)
23-31 Aug 2015
4.50 - 10.50
This is a 2015 show that has now finished.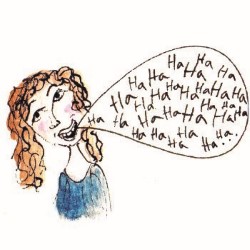 Mon
Tue
Wed
Thu
Fri
Sat
Sun
03
4
5
6
7
8
9
10
11
12
13
14
15
16
17
18
19
20
21
22
23
24
25
26
27
28
29
30
31
1
2
Venue details
Brand new family-friendly comedy sketch show making a sensational Edinburgh Fringe debut. A collection of bizarre and hilarious new comedy sketches from the finest comedic talents at King's College London. Live music from ukuleles, bongos and singers. Don't be surprised to see tall people, short people, doctors, bacteria, opticians, professors, children, policemen, truffle pigs... in fact, just about everything we could pack into the show! Some of the funniest, silliest, and zaniest sketches to be found anywhere on this year's Fringe. Guaranteed to bring the laughter out from the most miserable of audiences.
Share this show
Reviews
Full press release
A 50 minute long performance of a collection of bizarre and wacky comedy sketches, the show includes ukuleles, bongos, doctors, old people, young people, tall people, short people, seals, fish, bacteria, conkers, sperm - in other words, plenty to amuse all comic tastes.
It is written and directed by Katie Edwards, a Comparative Literature student from King's College London moving in to her second year of university, and is a KCL student based production.
Cast & Crew
Director/ Writer: Katie Edwards
Producer: Laura Deering
Bongos: Harry Bent
Ukuleles: Amany Amin, Merrick Winter
Voice: Katie Edwards
Cast: Holly Blood, Patrick Bone, Laura Deering, Katie Edwards, Carlo Palazzi, Danny Shanahan, Merrick Winter, Kasia Le Witt
Credits