Jack Samuel Warner
Jack Samuel Warner in Jack's Ample Wardrobe
This is a 2015 show that has now finished.
This show was cancelled.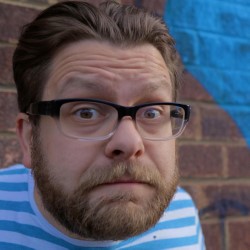 Jack's Ample Wardrobe is a new stand-up show featuring an old wardrobe. Will Jack discover magical lands and uncover fantastical cosmic truths? Will he reach a vivid understanding of the human condition? Or will he just manage to lock himself in a wardrobe? Jack Samuel Warner has been performing comedy across the globe for five years, saying foolish things in a serious way, combining flights of fancy with precise one-liners. 'Quirky' (Chortle.co.uk). 'Terrific' (Comic Strip Live, NYC).
Share this show