In Case We Disappear
In Case We Disappear - Free
Theatre
9:15pm (1 hour)
6-11, 13-19 & 21-30 Aug 2015
Free
This is a 2015 show that has now finished.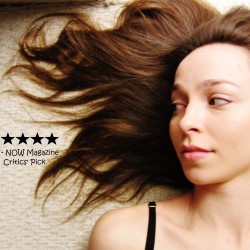 Show details
Theatre starring Vanessa Smythe performed on the following days in August 2015...
Mon
Tue
Wed
Thu
Fri
Sat
Sun
03
4
5
6
7
8
9
10
11
12
13
14
15
16
17
18
19
20
21
22
23
24
25
26
27
28
29
30
31
1
2
Venue details
**** (NOW) ****1/2 (Torontoist) ****1/2 (TheWayISeeIt) Whimsical and entertaining, Canadian artist Vanessa Smythe's solo show is "an emotional and spellbinding combination of storytelling, stand-up comedy, poetry and song - all at the same time." - (NOW). Stories of accidental booty calls and trying to hug her brother in public become a theatrical love letter to us all. In Case We Disappear is "utterly charming", "deeply moving", and BroadwayWorld calls it "playful, poignant, and beautifully unique'. Critics' Pick (Post City, NOW, Torontoist, ITGR)
Share this show
Reviews
Full press release
Uncles and Anthems and Derrick Chua are pleased to announce that Canadian rising star Vanessa Smythe's In Case We Disappear will be touring to the Edinburgh Festival Fringe, from August 6 - 30, 2015.
Whimsical and entertaining, In Case We Disappear blends stories of accidental booty calls and forced family hugs in what becomes a theatrical love letter to all the people who vanish. Combining poetry, comedy, and a cappella melody, and reminiscent of Flight of the Conchords, the "enchanting, clever, [and] incomparable Vanessa Smythe" (She Does The City) shares her most intimate and kooky stories, in case she vanishes.
In Case We Disappear originated at an emerging artist cabaret at Toronto's legendary Theatre Passe Muraille. The full show was then invited to be part of the Crow's Theatre East End Performance Crawl, where it played to sold-out houses, receiving critical and popular acclaim. It was then invited to New York's United Solo, the world's largest solo theatre festival, in November, 2014. Prior to Edinburgh, In Case We Disappear played a sold-out run sold at the Toronto Fringe Festival to critical and popular review (Critics' Pick - NOW, Post City, Torontoist, In The Green Room) at the Tarragon Theatre from July 1-12, 2015.
A "charming, spontaneous performer with a big grin and restless energy", Smythe has also worked with Woody Harrelson, Julianne Moore and Kimberley Peirce in Theatre & Film.
---
Tweets by vsmythe