Harriet Beveridge
Mummy's Gone a Bit Parental
Stand-up
12:40pm (50 mins)
17-22 & 24-29 Aug 2015
4 - 5
This is a 2015 show that has now finished.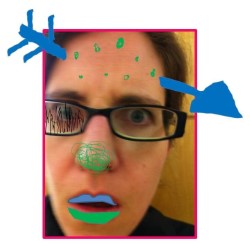 Show details
Stand-up show starring Harriet Beveridge performed on the following days in August 2015...
Mon
Tue
Wed
Thu
Fri
Sat
Sun
03
4
5
6
7
8
9
10
11
12
13
14
15
16
17
18
19
20
21
22
23
24
25
26
27
28
29
30
31
1
2
Venue details
Is it ok to Febreze your child? To go to school dressing-up day as a tequila shot girl? Does going to The Lego Movie classify as a good night out? Is your child getting enough Cath Kidston casual wear? Funny Women UK semi-finalist and author of spoof nanny book Turnip-Led Weaning explores the agonising dilemmas which can turn anyone a bit parental. 'If the BBC hadn't sacked me and I was still doing a radio show from the Fringe, I'd definitely have Harriet on' (Fred MacAulay).
Share this show
Press coverage
Full press release
Is it OK to Febreze a six year old? To allow them to go to school mufti day as a Tequila shot girl? Does seeing The Lego Movie classify as a 'good night out?'
When you're faced with such agonising dilemmas on a daily basis, it's no wonder we can all go 'a bit parental'. Welcome to the website where you can recharge your batteries by having a good laugh.... because whatever nonsense your child/school/other parents throw at us today we'll probably look back and laugh, so why wait?
See a selection of daft low budget video clip sketches...including the driving test for parents
Chortle at the 'top ten' lists of ridiculous advice... including the most outrageous things to bring in for show and tell and potty training lows
Book a night of cathartic stand up humour with Harriet Beveridge: 2011 Funny Women National Stand Up Award Semi-Finalist and Mummy's gone a bit parental herself.
---
Tweets by mummysgoneabit