Giggle Dungeon
The Giggle Dungeon Take Over!
Stand-up / Improv
5:30pm (1 hour)
15-30 Aug 2015
Free
This is a 2015 show that has now finished.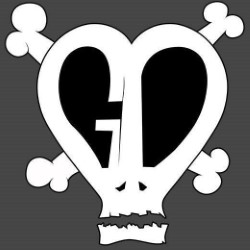 Mon
Tue
Wed
Thu
Fri
Sat
Sun
03
4
5
6
7
8
9
10
11
12
13
14
15
16
17
18
19
20
21
22
23
24
25
26
27
28
29
30
31
1
2
Venue details
The Giggle Dungeon has its sights set sights on the north! They are bringing every weapon in their arsenal. The epic battle plan includes stand-up, improv and maybe even a sketch. Every epic fable begins somewhere.. Help us write the first chapter.
Share this show
Full press release
The Giggle Dungeon advances upon the great city of Edinburgh for the first time and is bringing a collaborative hour of stand-up comedy.
This band of misfits met at university and started to create something so much more than your average student comedy night. In Rob Beckett's own words "I thought you guys were gonna be dog shit, but you guys were really good, I'm impressed".
The show is split into 4 sections, with Amy Vreeke, Steve Valentino and Sam Danson rotating roles every 5 days. Host/opener (15), Middle (10), Giggle Dungeon society section (15) and Close (20).
The GD society was formed 3 years ago. It was created for one reason, to offer a safe space for anyone to come and explore their potential and interest in comedy without fear of judgement, asking members for nothing, other than to be themselves. After experiencing this Rob Beckett said "If there had been a society like The Giggle Dungeon when I was at Uni, I would have been started in comedy a lot sooner."
Every epic fable begins somewhere, come and help us write our first chapter.
---
Credits
Tweets by giggledungeon