Spencer Jones wins Comedians Choice Awards 2015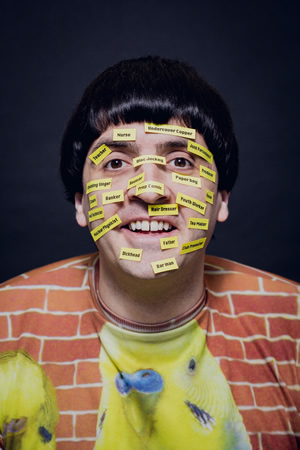 The results of the The Barry Awards (UK) have been announced. Spencer Jones and Michael Legge are this year's winners.
The awards, which are named after founder Barry Ferns and not connected to the prestigious Australian comedy prize as it may first appear, are also known as The Comedians Choice Awards. They allow all performers involved in the Fringe to vote for their favourite shows and people.
The 2015 awards, which were administered and organised by Barry Ferns and Gareth Morinan, received 325 votes - 27% of eligible voters.
Spencer Jones, a character comedian who performed a show at this year's Fringe titled The Herbert in Proper Job, won both the Best Show and Best Performer categories.
He says: "I'm proper happy, though part of me thinks it's a wind-up from my mates."
Meanwhile Michael Legge, who started the Twitter hashtag movement #LetsSellThisShowOut, was voted as the Best Person of the festival.
The stand-up joked: "It's a great honour to be recognised - although it was voted on by my peers and that's a shame, as they're all cunts."
He also pointed out: "Can you have 'peers' if you're the best person?"
The nominations in full were:
Best Show
Adventures In Limited Space - Jordan Brookes
As Funny As Cancer - Beth Vyse
Bubblewrap - Sofie Hagen
Polyphony - Daniel Kitson
Sea Men (A Naval Tale) - LetLuce
The Herbert in Proper Job - Spencer Jones
Best Performer
Al Lubel
Seymour Mace
Spencer Jones
The Story Beast
Tim Renkow
Trygve Wakenshaw
Best Person
Alex Petty (Laughing Horse Free Festival founder)
Bob Slayer (Heroes Of The Fringe founder)
Brian Gill Dobie (Peartree Pub manager)
Dave Benson Phillips (Get Your Own Back host)
Michael Legge (Stand-up)
Ryan Taylor (Pleasance comedy booker)