Maddy Anholt answers 10 Edinburgh Fringe Questions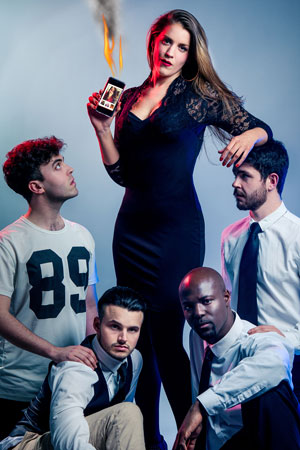 Comic Maddy Anholt tells all about her path to this year's Festival Fringe, and an encounter with a Frenchman.
1. Tell us about your career so far. Are you happy with where you're at?
My comedy career started when I graduated from ALRA (The Academy of Live and Recorded Arts) in 2010. I was writing my first show by the time I left, it was a two-hander (I was too scared to do a one-woman back then), which I took to the Canal Café Theatre, produced by Susanna Jeffrey, who later went on to be my agent at RBM Comedy. In 2013 I took my debut one-woman, Maddy's Many Mouths to the Fringe, with no PR, no flyerers and no clue what the hell I was doing. Somehow things seemed to go well for me - well as well as they could have done flyering 8 hours a day and doing a show and I got some great things out of it.
Skip a few comedy moments later and I'm back up (after taking an 'acting' job doing an EDF Health and Safety Training video last year). I couldn't be more pleased with how things have worked out so far this year, I'm at a great venue with a fantastic PR and my show is being part-sponsored by MySingleFriend.com. It's been incredibly hard work so far and, I should imagine, will continue to be hard work but I'm hoping it pays off.
2. Describe your show in exactly 23 words.
With thirty fast approaching, I decide it's time to find my Mr Right and embark on a year of dating, mating and hating.
3. Why are you putting yourself through this famously stressful experience?
God. Knows.
Well it's the prestige isn't it? The excitement, it's a necessity of the comedy world to perform at least once at the Fringe, all the better to perform with your own hour. It's the place to get seen, make connections, and more than likely, kill yourself.
4. Any cunning plans to get more punters in?
I'm hoping my brilliant PR combined with strong artwork will bring them in. Failing that, I'll do what the guy does every year at the Fringe and stand upside down with my head in a bucket and a sign for my show.
5. How much money do you think you'll lose/make this year?
I feel a bit sick answering this question so I won't.
6. What's your weirdest past Fringe experience?
I'm not sure about weird but in 2013 a wee little French businessman came to see almost every one of my shows, on the final show he said he had a gift for me. I was a tad busy so I couldn't really talk to him properly, but when the show finished I went to box office and he'd left a diamond necklace for me with certificate and everything.
More of the same this year, please.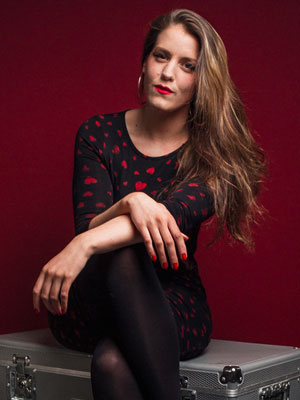 7. What other shows are you hoping to see?
I want to see Sarah Callaghan's show - Elephant, at the Pleasance; Lolly at the Pleasance, Lily Bevan - Pheasant Plucker at Underbelly and my all time favourites, Max And Ivan: The End.
8. If you took over programming a venue, what would you perfect line-up of comedians be?
Amy Schumer
Sally Phillips, Doon Mackichan, Fiona Allen and Sarah Alexander (for a sketch show)
Margaret Cho
Jason Byrne
Robin Williams
Chris Rock
Pablo Francisco
9. Name the one person you'd rather not bump into during the festival.
My ex.
10. Why should audiences pick your show over the 1,700+ other comedy offerings at this year's festival?
Diary of a Dating Addict is one of those shows you watch and say: Oh God, I've been there. It's a show within a show, a multi-faceted look at life from the point of view of a woman approaching 30 and trying to get her life together.
Your doctor, counsellor and gyno recommend you see this show.
'Diary of a Dating Addict' is at 1:30pm at Gilded Balloon on 5-16, 18-31 August. Listing