Kirsten MacGregor answers 10 Edinburgh Fringe Questions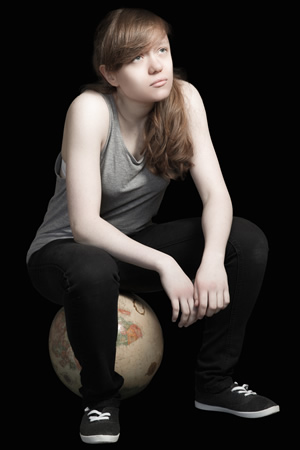 Kirsten MacGregor is nice and honest in the process of explaining her show in 23 words.
1. Tell us about your career so far. Are you happy with where you're at?
I've been involved with comedy since 2012, performing stand-up, writing for podcasts, social media accounts, that kind of thing. In the last year I've been taking it more seriously as a job rather than a hobby so I'm really chuffed that I've got the opportunity to be doing a show for the full Fringe run.
2. Describe your show in exactly 23 words.
A Scottish person will tell you personal things which she wouldn't tell people she actually knows in a attempt to make you laugh.
3. Why are you putting yourself through this famously stressful experience?
I'd love to make comedy my full time job so I'm at the Fringe to hopefully get better at what I do and meet other folk in the comedy industry. Also Edinburgh during the Fringe is just my favourite place and the town I live in has massive killer seagulls so it'll be nice to be able to leave the house without fear of attack.
4. Any cunning plans to get more punters in?
I've been harassing people on Twitter a lot, a sort of 'used car salesman' type approach by which I tweet a link to my show to pretty much anybody who mentions the festival and add a wee comment at the end to make me seem less desperate.
5. How much money do you think you'll lose/make this year?
Breaking even would be a godsend. I'm expecting to lose a wee bit but I'm trying really hard to stay within my budget. I refuse to buy own-brand breakfast cereal but apart from that I'm skimping.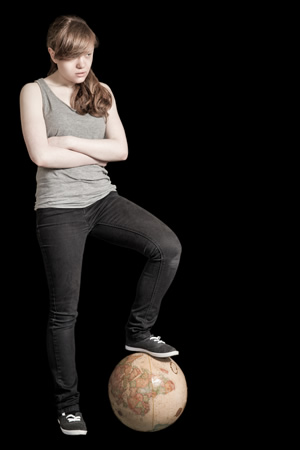 6. What's your weirdest past Fringe experience?
Last year I saw a dwarf on a scooter crash into a guy dressed as Hitler on the Royal Mile.
I also spoke to someone who was actually from Edinburgh which is pretty rare during the festival.
7. What other shows are you hoping to see?
A lot of people I've been harassing on Twitter have their own shows so I'll check them out as well as my fellow Free Festival shows. On top of that there's a show called Sing For Your Life which has a load of weird looking taxidermy puppets which looks mental. I've got a couple of my favourites booked too who I've been a fan of for a while, like Frankie Boyle, Katherine Ryan and Matt Forde.
8. If you took over programming a venue, what would you perfect line-up of comedians be?
Tim Vine, Harry Hill and me so that I could say that I've performed with my all time comedy heroes.
9. Name the one person you'd rather not bump into during the festival.
My school biology teacher. We had an argument when I was about 12 about whether building a greenhouse is part of the curriculum or slave labour and we haven't got on since. He still slags me off in my wee brother's classes at school apparently, so I feel that this is my chance for revenge. He also has a terrible taste in suits.
10. Why should audiences pick your show over the 1,700+ other comedy offerings at this year's festival?
It'll make you laugh and maybe make you feel a bit better about your own life.
Plus some of my old teachers (not the aforementioned biology one) are coming and it would be really awkward if I had to do my show just to them.
'Kirsten MacGregor: Hello Cruel World' is at 12:15am at The White Horse on 6-30 August. Listing