Desperately Seeking Sugar
Desperately Seeking Sugar
Theatre
7pm (75 mins)
8-15 Aug 2015
9
This is a 2015 show that has now finished.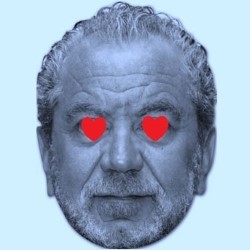 Show details
Theatre starring Iain Campbell performed on the following days in August 2015...
Mon
Tue
Wed
Thu
Fri
Sat
Sun
03
4
5
6
7
8
9
10
11
12
13
14
15
16
17
18
19
20
21
22
23
24
25
26
27
28
29
30
31
1
2
Venue details
Hi! It's the Derek-meister here. You probably remember me for nearly winning The Apprentice (14th place in 2009). Come team-building with me in the Cotswolds. Let's bluesky our out-the-box thinking and see what sticks to the wall! No refunds. Raucous comedy from the producers of previous Fringe smashes: 'Critical!' **** (BritishTheatreGuide.info) A Geek Tragedy 'Hysterically good' **** (ThreeWeeks), 'Allo 'Allo 'Had the audience in fits of laughter' ***** (ThreeWeeks), The Prime of Miss Jean Brodie **** (Edinburgh Evening News), Sex, Lies and Eurovision ***** (ThreeWeeks), Trainspotting: ***** (EdinburghGuide.com), The Steamie: ***** (BritishTheatreGuide.info). www.practical-magic.org
Share this show
Reviews
Full press release
Practical Magic Theatre Company returns to Edinburgh for their 16th consecutive EdFringe.
Producers Alan and Shirley Ann Bayley are 16 years older, somewhat fatter and now have 2 kids. Their long struggle to become overnight sensations is failing miserably!
This year's show is Desperately Seeking Sugar. The show is punchy comedy set in the cut-throat world of business. It is centred on fictitious failed Apprentice contestant Derek. After coming 14th in the 2009 competition Derek is inviting us to come team-building with him in the Cotswolds. So let us all blue-sky our out-the-box thinking and see what sticks to the wall...
The show promises to be a hugely entertaining piece. It has been written by Practical Magic's producer Alan Bayley in collaboration with Iain Campbell. Alan is the writer of several previous Fringe hits including - Critical! (A sociopath's guide to influencing Edinburgh Fringe reviewers), Barry Brennan's Bimonthly Dungeons and Dragons Sessions - A Geek Tragedy, Sex Lies & Eurovision, 21 Girlfriends and How to be Dead.
Alan says of the show: "We're continuing our tradition of bringing entertaining comedy to the Fringe. Our shows aim to provide straightforward entertainment with loads of laughs."
Co-writer Iain who is playing Derek in the production says "anybody who has ever worked in a corporate environment will recognise the characters in this show - get ready for some b*** s*** bingo!"
Past Practical Magic EdFringe shows have included 'Allo 'Allo, Trainspotting, The Prime of Miss Jean Brodie and The Steamie.
---
Tweets by PM_Theatre