Alison Spittle
Alison Spittle Discovers Hawaii
This is a 2015 show that has now finished.
This show was cancelled.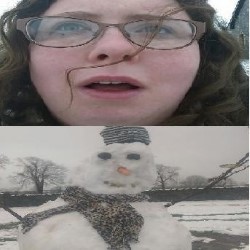 Hawaii, not just the home of Dog the Bounty Hunter, it's a metaphor for something she hasn't made up yet. 'Spectacular in a beautifully surreal way.' (Irish Independent). 'She's great' (Irish Times). The Standups (TV3); The Year That's In It, Republic of Telly, Choose or Lose (RTÉ 2). New Comedian of the Year award (RTÉ 2). Performed at the Sky Kilkenny Cat Laughs; the Vodafone Comedy Festival; Galway Fringe; Tiger Dublin Fringe Festival, sold out run 2014.
Share this show
Press coverage