What Does The Title Matter Anyway
What Does The Title Matter Anyway?
Improv
9pm (1 hour)
6-19 Aug 2014
14.50 - 17.50
This is a 2014 show that has now finished.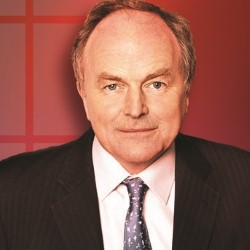 | Mon | Tue | Wed | Thu | Fri | Sat | Sun |
| --- | --- | --- | --- | --- | --- | --- |
| | 29 | 30 | 31 | 1 | 2 | 3 |
| 4 | 5 | 6 | 7 | 8 | 9 | 10 |
| 11 | 12 | 13 | 14 | 15 | 16 | 17 |
| 18 | 19 | 20 | 21 | 22 | 23 | 24 |
| 25 | 26 | 27 | 28 | 29 | 30 | 31 |
Venue details
Hosted by Clive Anderson, performers from TV's original improvisational show reunite on stage at this year's Fringe for a 14 night run of ad-libbed comedy, games and music. What Does The Title Matter Anyway? will feature favourites such as Greg Proops, Josie Lawrence, Stephen Frost and Colin Mochrie, plus other special guest performers yet to be announced. No two shows will be the same. No points awarded will make any sense. This is a show that promises to bring an hour of unpredictable hilarity which has been missing from your lives for years. Previously known as Whose Live Show Is It Anyway?
Share this show
Reviews
Press coverage
Full press release
A live extravaganza of the improvisational comedy show is coming to the Fringe this August! Hosted by Clive Anderson, what will undoubtedly become one of the smash-hit shows of this year's festival will see some of the finest members in the improvisational world back together to adlib their way in a 14 night run at the 1,000 seater McEwan Hall. Greg Proops, Stephen Frost, Josie Lawrence, Mike McShane, Richard Vranch and Colin Mochrie are all confirmed to join the joviality, with other special guests to be announced.
Performing an array of various popular improv games, this is a show that promises to bring an hour of unpredictable hilarious nostalgia into your Fringe this year as the contestants await their instructions from the audience. Will they be forced to sing a hoe-down? Who will stand up, sit down and lie down? Which party quirk will keep the player on their toes? What World's Worst will they come up with? Could they re-enact the Film and Theatre Styles from the Fringe?! Just how many props can they make from a pointless inanimate object? And how on earth will they read the end credits?!
This explosion of a Fringe show will be a battle of the wits for the improvisers and a thrilling trip down memory lane for the audience. No two shows will ever be the same. No points awarded will make any sense. Book early to avoid disappointment!!
Clive Anderson
Award-winning and versatile presenter and comedy-writer, Clive won the British Comedy Award in 1991 and began his success during his 15-year law career with stand-up comedy and script writing before rising to fame as the host of Whose Line Is It Anyway? on radio and then television. He went on to front ten series of his own show, Clive Anderson Talks Back (Channel 4) and four series of Clive Anderson All Talk (BBC 1). His numerous TV appearances include Have I Got News For You, QI, Mock the Week and The Bubble. He currently hosts Loose Ends and Unreliable Evidence on Radio 4 and The Guessing Game on BBC Radio Scotland and he has hosted various live events from BAFTA to the Olivier Awards.
Stephen Frost (Full run)
Best known for his work with The Comedy Store Players, Stephen's TV credits include Lazarus and Dingwall (BBC), The Young Ones (BBC), Vanity Fair, Whose Line Is It Anyway? (Channel 4), Blackadder (BBC) and most recently Poirot - The Labours of Hercules (ITV). He appeared in Twelve Angry Men with Bill Bailey on tour in Australia and New Zealand, and Bremner Bird and Fortune for Vera.
Greg Proops (Full run)
Greg is a stand-up comic from San Francisco and is best known for his unpredictable appearances on both the UK and US versions of Whose Line Is It Anyway? (Channel 4 & CW). His popular podcast The Greg Proops Film Club covers old and new movies and is available on iTunes and he has interviewed various celebrities on his Smartest Man in the World Podcast. He can currently be seen on the new season of @midnight (Comedy Central) and has lent his voice to the likes of Star Wars: The Phantom Menace and The Nightmare Before Christmas.
Colin Mochrie
A native of Scotland but Canadian-raised, Colin is an alumnus of Toronto's famous Second City comedy troupe, Colin is widely considered to be one of the leading improvisers in the world. After nine years as a regular on Channel 4's Whose Line Is It Anyway?, he became a regular on the American version hosted by Drew Carey (ABC) and then a new hit version of Whose Line is it Anyway? (CW Network). Other TV appearances include This Hour Has 22 Minutes (CBC) and Getting Along Famously (CBC), Trust Us With Your Life (ABC), Colin and Brad: Two Man Group (CW Network)
Josie Lawrence
A member of The Comedy Store Players since 1986, Josie is one of the most renowned improv stars today. She was involved in all ten series of Channel 4's Whose Line Is It Anyway?, appearing on the American version twice. She received the Dame Peggy Ashcroft Award for Best Actress at the Shakespeare's Globe Awards for her performance in an RSC production of Shakespeare's The Taming of the Shrew and other theatre credits include The Cherry Orchard, Much Ado About Nothing (Globe), The King And I (West End) and Victoria Wood's Acorn Antiques: The Musical. TV credits include EastEnders (BBC), Josie (Channel 4), Not With A Bang (ITV), QI and Never Mind the Buzzcocks (BBC).
Mike McShane
American actor, singer and improvisational comedian, Mike was an original regular contestant on Whose Line Is It Anyway? on Channel 4. Other TV credits include Seinfeld, Malcolm in the Middle and Doctor Who. He played Friar Tuck in Robin Hood: Prince of Thieves alongside Kevin Costner, provided the voices for Tuck and Roll in Disney's A Bug's Life, and starred in Talk Radio in the Udderbelly at the 2006 Edinburgh Festival.
Richard Vranch
Most famed for his piano skills on Channel 4's Whose Line Is It Anyway?, Richard is now primarily a comedy improviser and is one of the principal performers in the Comedy Store Players. He works extensively with Paul Merton in Paul Merton's Impro Chums and has also worked alongside Marcus Brigstocke, Stephen Frost, Phill Jupitus, Ross Noble and Milton Jones.
Credits