Katherine Ryan
Katherine Ryan: Glam Role Model
Stand-up
6:45pm (1 hour)
31 Jul; 1-10 Aug 2014
8 - 10
This is a 2014 show that has now finished.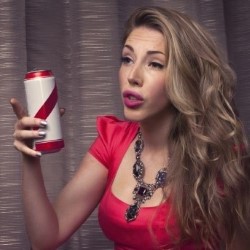 Show details
Stand-up show starring Katherine Ryan performed on the following days in August 2014...
| Mon | Tue | Wed | Thu | Fri | Sat | Sun |
| --- | --- | --- | --- | --- | --- | --- |
| | 29 | 30 | 31 | 1 | 2 | 3 |
| 4 | 5 | 6 | 7 | 8 | 9 | 10 |
| 11 | 12 | 13 | 14 | 15 | 16 | 17 |
| 18 | 19 | 20 | 21 | 22 | 23 | 24 |
| 25 | 26 | 27 | 28 | 29 | 30 | 31 |
Venue details
A dude who is fast becoming a recognisable face on British TV with appearances on BBC1's Live at the Apollo and Let's Dance for Comic Relief, BBC2's Mock the Week, QI and Never Mind the Buzzcocks, C4's 8 Out of 10 Cats and more, Katherine Ryan embarks on her second UK stand-up tour which begins with a limited run at the Fringe. The fresh, often dangerously fierce, pop-culture-obsessed Canadian, was unaffected by publicised death threats and survived the world's first crack smoking mayor. 'Warped wit ... striking presence ... killer lines ... calm confidence' (Scotsman).
Share this show
Reviews
Press coverage
Full press release
In Katherine Ryan's homeland of Canada, it isn't unheard of for women to expose their breasts in public. To her amusement, however, here in the UK this questionable pastime actually has a title: 'glamour modelling'.
Don't get her wrong - being an ex-Hooters employee, Katherine's not averse to females making the most of their assets. Sex sells, and she's aware of this. What does get her goat, however, is not so much what glamour models do as what they don't do: speak. Besides saying what they are told to say, the only words they seem to utter in public are eviction nominations on Celebrity Big Brother. Would it do them any harm to have something important to say?
Glam Role Model takes a look at the murky world of the beauty industry and examines the role of models who provide its bread and butter. Everyone deserves a voice, and Katherine Ryan invites you to celebrate and strengthen yours through laughter.
Ryan is fast becoming a familiar face on British TV, with appearances on BBC 1's Live At The Apollo and Let's Dance for Comic Relief, BBC 2's Mock The Week, QI and Nevermind The Buzzcocks, and as a regular panellist C4's 8 Out of 10 Cats.
This fresh, often dangerously-fierce pop culture-obsessed lady was unaffected by publicised death threats last year, and survived the world's first crack smoking mayor. So she means business. Following on from her debut UK tour Nature's Candy, which played to sell-out audiences last year, Glam Role Model will hit the road this Autumn, 2014.
Over the last year or so Katherine has also appeared in: Twit Of The Year (C4), Campus (C4), Episodes (C4), Jack Dee's Don't Sit In The Front Row (Sky), John Bishop's Only Joking (Sky) and Dave's One Night Stand. She was also part of Channel 4's 'mash-up' night in the Deal Or No Deal 8 Out of 10 Cats Special. Katherine will also be appearing as regular character in series two of Badults (BBC Three), which will air later this year.
---
Tweets by Kathbum