Fringe Show Spotlight: Award Nomination Pressure
Being nominated for the prestigious Edinburgh Comedy Award is something most performers are hoping will happen when they bring their show to the Fringe. One downside of your name ending up on the nominations list though is that it then heaps more pressure on you the next year, as audiences raise their expectations when they spot you've been recognised by the judges.
Here's a list of the performers who are returning to the festival this year after having been nominated in 2013...
---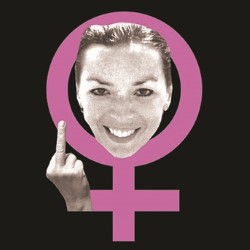 Bridget Christie
Christie won the main award last year for the show Bic for Her, of which the judges commented: "Style and substance were the winning combination for Bridget Christie as she 'married' feminism with funny and put her kooky charm to work on misogyny and pornography."
This year's show - An Ungrateful Woman - looks set to be a treat. It includes the story of how a newspaper mixed up an old publicity photo of her with that of King Charles II.
---
Carl Donnelly
Carl Donnelly is maintaining the title format he started using last year. Thus this one will be Now That's What I Carl Donnelly Vol. 6.
Having recently gone through a divorce (at the age of 32), and been travelling around India for much of the year, Carl presumably has plenty of new things to say. One tale explains how knowing the names of cricketers led to various free drinks.
---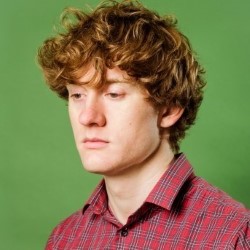 James Acaster
James Acaster should have no trouble meeting the high expectations surrounding him this year, if the feedback from his preview shows are anything to go by. Audiences can expect 'whimsical rabbiting on and awkward physicality throughout' as the Kettering born comedian reveals out loud to everyone this August that he's actually, er, an undercover cop?
---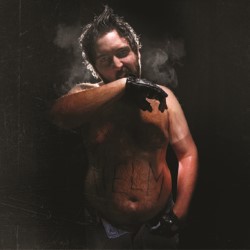 Nick Helm
Nick Helm has been busy with TV projects this year. You've probably seen him starred in the brilliant new sitcom Uncle, and he has been writing a script for Channel 4, and filming his new BBC Three series Heavy Entertainment. As a result, he hasn't had time to prepare a new show... but he is back in Edinburgh anyway this August... but for just two nights.
---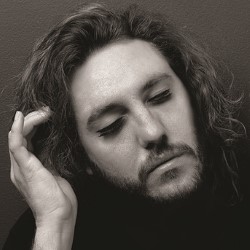 Seann Walsh
Seann Walsh is another comedian who has been busy with lots of TV since his nomination last year. However, he has still found time to create Seann 28, a new hour long show for this year's festival. He'll be performing it in the great space that is the Pleasance Cabaret bar.
Oh, and we can't finish this little write-up without a passing mention of the great photo he's selected to use. Sexy!
---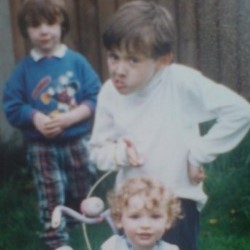 John Kearns
Last year's Best Newcomer winner, John Kearns, has potentially the highest levels of expectation to meet out of everyone in this list. His surreal show last year - titled Sight Gags for Perverts - was showered with critical praise.
Notably, despite the ability to cash in with a high ticket price now, Kearns has opted to stay with PBH Free Fringe. Good on him!
---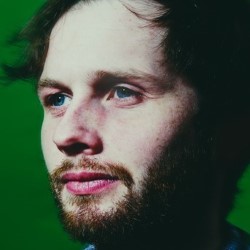 Liam Williams
Dour, wordy, funny Liam Williams has also opted to perform under the free model this year. This year's show - Capitalism - sees him in a slightly better mood than last time. The blurb on our listing notes: "Things are going well, Williams' chin is up, his mouth is beginning to turn upwards at the corners, and yet the monkey refuses to relinquish its grip on his back."
---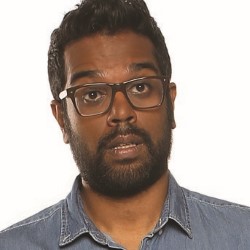 Romesh Ranganathan
Romesh Ranganathan has seen his star status shoot up since his debut hour last year. Mock The Week viewers will have seen him on the topical show regularly for example over the last few weeks.
This year's show sees the comedian aiming to address the fact he's an 'inadequate human being'. Top marks for the show's title: Rom Wasn't Built in a Day.
---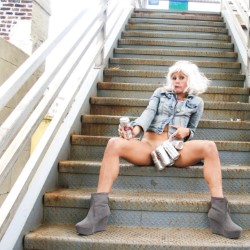 Adrienne Truscott
Adrienne Truscott won the Panel Prize last year for her show Adrienne Truscott's Asking for It. Judges noted that her 'half-naked discourse on rape treated this most difficult of subjects with charm, grace and wit'.
If you missed the show, then there's a chance to see it again this year as Truscott will be putting on more performances. Just eight shows though, so book ahead as the 'Pay Want You Want' model will come into its own on this one.
---
It's worth noting Max & Ivan, Mike Wozniak, Aisling Bea and Matt Okine were also nominated in the Edinburgh Comedy Awards 2013, but for one reason or another they aren't returning to perform this year.