Edinburgh Comedy Awards judges announced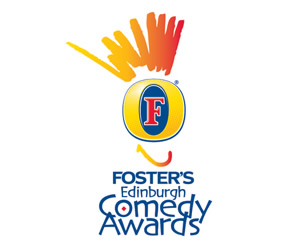 The judging panel has been announced for the 34th Edinburgh Comedy Awards.
Nica Burns, Director of the Awards, revealed the names of the judges earlier today. As in previous years, the panel consists of seven professionals and three comedy punters representing the public who were chosen via a competition.
This year the panel will comprise of:
Mark Monahan (Chairman): Deputy Arts Editor and Comedy Critic - Daily Telegraph.
Sam Bryant: Producer - BBC Comedy.
Alex Hardy: TV & Comedy Critic - The Times.
Lindsay Hughes: Head of Talent & Executive Producer - Baby Cow Productions.
Alice Jones: Deputy Arts Editor, Writer and Columnist - The Independent.
Liz Lewin: Commissioning Editor - Channel 4.
Geoff Rowe: Director - Dave's Leicester Comedy Festival.
Kathy Bell: Public Panel Competition Winner.
Tim O'Connor: Public Panel Competition Winner.
Patrick Nicholls: Public Panel Competition Winner.
Nica Burns says: "2014 promises to be another wonderful Fringe, with comedy for everyone, whatever your taste and budget. Just as we were saying that comedy at the Fringe couldn't get any bigger, we have even more shows to judge for the Foster's Edinburgh Comedy Awards than last year. Another bumper year with a staggering 642 eligible shows!
"The Free Fringe is an amazing 15% bigger with over 823 fringe shows listed in the fringe programme.
"Excitingly, the pioneering 2013 double win from the extraordinary talents of Bridget Christie (Best Comedy Show) and Adrienne Truscott (Panel Prize), whose extremely funny shows combined laughter with serious ideas, has inspired a leap in the comedy shows performed by women: up by 70 shows from last year to 183 which is a stonking 62% increase. There's nothing like a role model, let alone two!"
The prize money - sponsored by Foster's - will be £10,000 for the Best Show, with £5,000 each for the Best Newcomer and the Panel Prize winner.
There will be no changes in regard to the judging or the Awards categories this year. All shows eligible will be automatically seen, this includes Comedy Cabaret shows in the Cabaret section of the programme. Last year, over 500 different comedy shows were seen by the Awards team.
The shortlist will be announced on Wednesday 20th August with the winners announced at a lunchtime ceremony on Saturday 23th August.