Bridget Christie
Bridget Christie: An Ungrateful Woman
Stand-up
11:10am (1 hour)
2-10 & 12-25 Aug 2014
9 - 10
This is a 2014 show that has now finished.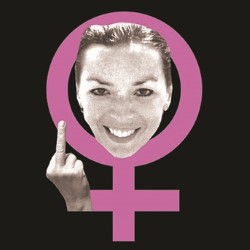 Show details
Stand-up show starring Bridget Christie performed on the following days in August 2014...
| Mon | Tue | Wed | Thu | Fri | Sat | Sun |
| --- | --- | --- | --- | --- | --- | --- |
| | 29 | 30 | 31 | 1 | 2 | 3 |
| 4 | 5 | 6 | 7 | 8 | 9 | 10 |
| 11 | 12 | 13 | 14 | 15 | 16 | 17 |
| 18 | 19 | 20 | 21 | 22 | 23 | 24 |
| 25 | 26 | 27 | 28 | 29 | 30 | 31 |
Venue details
Why did people praise Michael Gove on 25 February 2014? What made Bridget lose control of her emotions at a casting for a yoghurt commercial? And which national newspaper genuinely mistook Bridget (from Radio 4's Bridget Christie Minds the Gap, Dilemma, Heresy, News Quiz, The Unbelievable Truth, BBC's HIGNFY, It's Kevin and C4's Cardinal Burns) for King Charles II? 'One of the finest comedians around' (Independent). 'A superb stand-up with a powerful voice and something to say...a revelation' ***** (Observer). 'A beautiful balance between the personal, the public and the parodic' **** (Times).
Share this show
Reviews
Press coverage
Full press release
After a decade on the circuit, Bridget Christie (from BBC Radio 4's Bridget Christie Minds the Gap, Dilemma, Heresy, News Quiz, The Unbelievable Truth, BBC's HIGNFY, It's Kevin and C4's Cardinal Burns) has become inadvertently successful. Her last show, the "feminist-themed" A Bic for Her, won the Foster's Edinburgh Comedy Award (presented to her by Steve Coogan), the South Bank Sky Arts Award for Best Comedy, (beating fellow nominee Steve Coogan), the Chortle Award for Best Show (inscribed by Coogan) and became the top-selling comedy show ever at the Soho Theatre (built by Coogan). Two of those things about Coogan are untrue. Her "feminist-themed" radio series, Bridget Christie Minds the Gap, won the Chortle Award for Best Radio and was nominated for Best Comedy at the Radio Academy Awards (winners announced 12 May). And Bridget achieved all of this by pretending to care about women's rights.
Bridget Christie is not a feminist. She hates them. Her last show was an experiment as part of her Open University course on Gender and Sexuality Studies. How on earth could everyone have believed such a thinly-drawn character? She even wore a No More Page Three campaign t-shirt to accept her Foster's award! Bridget LOVES tits in newspapers! That's where they belong! Exhausted by all the lying, and shamed by genuine activists and campaigners she's met this year, Bridget has decided to ditch the feminist character she's been doing for the last 3 years and just be herself.
Why doesn't Michael Gove keep his nose out of girl's vaginas? What is "sexism pollution?" Which national newspaper genuinely mistook a photo of Bridget with a drawn-on moustache for the 17th century monarch King Charles II? Doesn't it make more sense for rapists to wear lockable anti-rape pants rather than potential victims? And if the Prime Minister can sack his own cat, who is a fluffy cat, what hope is there for the weakest and most vulnerable in society?
---
Tweets by BridgetChristie
Visitor reviews

EndaH
We thought this was so disappointing. Her jokes just don't seem good enough for the subjects she is covering. Her heart's in the right place but she shouts a lot. Big disappointment and it's no joke being £20 down before lunch and you haven't laughed yet. It's been over-hyped.