Scott Capurro
Scott Capurro: Islamohomophobia
This is a 2013 show that has now finished.
This show was cancelled. This show did not take place because Capurro had contracted pneumonia.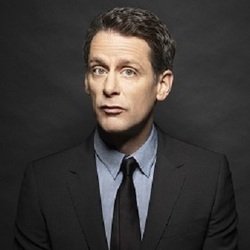 Midlife crisis. Check. Koran jokes. Check. Husband. Checkmate. In Islamohomophobia, award-winning comic Scott Capurro, now a married and respectable East London lady, inches closer to self-lynching with his tirade against bigotry, fag bashing and Cardiff. 'The most fearless and technically perfect stand up on the circuit' ***** (Guardian). 'Vaingloriously poisonous' ***** (Scotsman). 'Sheer audacity' ***** (Chortle.co.uk). 'The best way to spend an hour' ***** (Scotsgay). 'He's evil and should be forced to leave the country' * (Daily Mirror). 'Comic equation: Larry Grayson x (Lenny Bruce + Chris Rock)' (Guardian).
Share this show
Press coverage