The Stand announces record ticket sales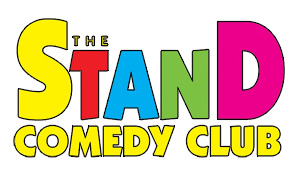 The Stand Comedy Club has announced that last night its Edinburgh Fringe 2013 ticket sales passed the 50,000 mark. This is reportedly the chain's best ever year in regards to like-for-like sales, and there is still 5 days of the festival left to run.
The Stand, which has been involved in the Edinburgh Fringe for 18 years now, can credit a strong programme for brisk sales. Alexei Sayle opted to use The Stand for his eagerly awaited return to the festival, Mark Thomas's well reviewed show has been running in The Stand III all month, and Stewart Lee is using the club's main room to road test material for his TV show.
The venue's early shows have also proved very popular, with Tony Law once again playing to packing audiences in his lunchtime slot, and there is now only standing room in Bridget Christie's 11am show as word has spread about how good it is. Christie (pictured below) is now considered to be one of the front-runners for the Edinburgh Comedy Award.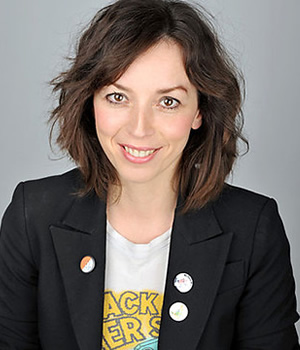 The venue says: "2013 marks the eighteenth year of The Stand Comedy Club on the Edinburgh Fringe. With almost 900 performances in all, this small city centre club remains the biggest independent producer of comedy on the fringe. This also the second year that our sister company has operated at The Assembly Rooms in George Street, and they have also exceeded their 2012 ticket sales."
The club also says it is proud to be hosting a notable number of shows involving female comedians. A spokesperson for the venue says: "Fringe 2013 appears to have been the year where female comedians are finally getting their deserved share of both critical acclaim and popular media coverage. We've had huge spreads devoted to our female acts in both The Herald and The Independent weekend supplements, plus an incredible amount of great reviews.
"All year round, The Stand, programme in more female comedians on a weekly basis than most clubs, and at the Edinburgh Fringe our line-up of female comedians is second to none: we have Bridget Christie, Lucy Porter, Sarah Millican, Sally-Anne Hayward, Susan Calman, Katie Mulgrew, Mary Bourke, Nadia Kamil, Dana Alexander and Julia Sutherland."
Update, 25th August:
The venue has announced estimated sales of 59,803 as compared to 45,987 in 2012 - an increase of over 30%. Assembly Rooms on George Street has seen sales up 25.37% - with an estimated 121,569 people going through the door as compared to 98,293 last year.
Director Tommy Sheppard says: "We are delighted to have such a wonderful year and thank the many thousands of people who have supported our shows. At both The Assembly Rooms and The Stand Comedy Club we had superb programmes that caught the public's imagination. We're proud too that the main beneficiaries of this are the hundreds of artists who had laboured so hard to make this out most successful festival yet"