Chris Kendall
Chris Kendall: The Crabstickz Show - Cancelled
This is a 2013 show that has now finished.
This show was cancelled.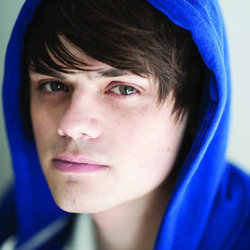 Chris Kendall may not be a household name, but deep within the recesses of the internet he is the sensation known only as Crabstickz. With over 13 million hits (at time of writing!), it's time Chris stopped making videos in his bedroom and stepped outside his front door. This Edinburgh debut will take you on a mind-exploding adventure, with sketches, stand-up and characters. His quest? To show you the darker side of the internet! We don't mean porn. There will be no porn. As seen on Live at the Electric, Cuckoo (BBC3), The Mimic (C4).
Share this show