Casual Violence: House Of Nostril
Casual Violence Presents: House Of Nostril
Sketch show
3:45pm (1 hour)
4-25 Aug 2013
7.50 - 9.50
This is a 2013 show that has now finished.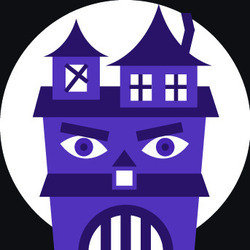 | Mon | Tue | Wed | Thu | Fri | Sat | Sun |
| --- | --- | --- | --- | --- | --- | --- |
| | 30 | 31 | 1 | 2 | 3 | 4 |
| 5 | 6 | 7 | 8 | 9 | 10 | 11 |
| 12 | 13 | 14 | 15 | 16 | 17 | 18 |
| 19 | 20 | 21 | 22 | 23 | 24 | 25 |
| 26 | 27 | 28 | 29 | 30 | 31 | |
Venue details
Award-winning sketch terrors 'creative, strange, brilliantly performed stuff' (Kate Copstick, Scotsman) and double Malcolm Hardee Award for Comic Originality nominees (2011 and 2012) present the rise and fall and fall and fall and fall and fall and rise and fall of the most villainous bloodline in human history. There will be taxidermy. ThreeWeeks Editor's Choice Award winners 2011. 'The next stars of the genre' ***** (ThreeWeeks). 'A stand-out show' ***** (FringeGuru.com). 'Unmissable ... will drag out a bit of your heart and half choke you with laughter' **** (Skinny).
Share this show
Reviews
Press coverage
Full press release
Sketch villains Casual Violence present the rise and fall and rise and fall and rise and fall of the villainous House Of Nostril. Never before has comedy been so perilous, ominous and frivolous. There will be taxidermy. There will be chimney sweeps. There will be horror...
House Of Nostril presents the tale of Roger Nostril - villainous tyrant, bloodthirsty maniac and petulant nuisance - who has returned home after a twenty year war with Amnesty International, only to find himself caught in a fresh battle for dominance with his wayward (and weak-willed) son Charlie. Can Roger fight a war on two fronts? Will Charlie ever stand up for himself? And will decapitating the CEO of Amnesty International really be enough to stop him?
Meanwhile, the rest of the house has its own problems to deal with: eight year old chimney sweeps fight to save Christmas; voodoo priests orchestrate "Operation Voodoom" (with disastrous results); invisible demon Conk the Dyslexia Goblin terrorises Roger's cousin Gideon; and chief poison tester Blaise Silken teaches a room full of people how to avoid personal tragedy.
Since their first show at the Edinburgh Fringe in 2010, Casual Violence have developed a reputation for creating bold, memorable, striking and theatrical shows that can pack an emotional punch and sometimes leaving the audience unsure of whether to laugh, cry or shudder.
Now as the team return for their 4th Edinburgh Fringe with House Of Nostril, they continue and develop their trademark bleak comedy style, with an extra dose of silliness and even stranger, darker, more absurd characters. Casual Violence excel in creating monsters and then humanising them, evoking real empathy for terrifying creatures.
This year the group are delighted to have been backed by some highly established and respected theatrical names; this show is part of the Lowry Theatre's prestigious "Developed With" scheme, and is also being supported by both the Kevin Spacey Foundation and the Jerwood Foundation.
The team are also in the process of finalising their first web series in partnership with the Whole Buffalo.
Casual Violence are: James Hamilton (also main writer), Luke Booys, Greg Cranness, Dave Newman and Alex Whyman, with live music co-written by Adam D. Felman and performed live/co-written by BBC composer Ben Champion.
---
Credits
Tweets by casualviolence