Cassetteboy vs DJ Rubbish
Cassetteboy vs DJ Rubbish
Multimedia
12:30am (90 mins)
2-4, 8-11, 15-18 & 22-25 Aug 2013
11 - 12
This is a 2013 show that has now finished.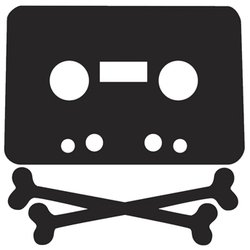 Show details
Multimedia performed on the following days in August 2013...
| Mon | Tue | Wed | Thu | Fri | Sat | Sun |
| --- | --- | --- | --- | --- | --- | --- |
| | 30 | 31 | 1 | 2 | 3 | 4 |
| 5 | 6 | 7 | 8 | 9 | 10 | 11 |
| 12 | 13 | 14 | 15 | 16 | 17 | 18 |
| 19 | 20 | 21 | 22 | 23 | 24 | 25 |
| 26 | 27 | 28 | 29 | 30 | 31 | |
Venue details
Cassetteboy's hilarious YouTube videos have mashed-up everyone from Alan Sugar to Harry Potter, and have been watched over 20 million times. Now they've teamed up with DJ Rubbish, freestyle rapper and Peckham's biggest idiot, to create an unforgettable night. Part comedy club, part disco, all party, it's the only night in town that plays Madonna and MasterChef, 50 Cent and Jeremy Paxman. Prizes! Drinks! Swearing! Stupidity! You'll laugh, you'll dance, you'll go to the toilet (probably). Tweet your musical requests to @Cassetteboy (remember to tell us which night you're coming). 'Anarchic ... hilarious' (BBC Radio 1).
Share this show
Reviews
Press coverage
Full press release
Introducing the must see mash up at this year's Edinburgh Festival. This is the late night show of the festival that needs to be seen to be believed! Making their debut appearance are YouTube sensations Cassetteboy alongside idiot rapper DJ Rubbish. Expect dancing, laughing, silliness and swearing when Cassetteboy vs DJ Rubbish takes over the Ace Dome at the Pleasance for 15 nights this August.
After numerous live appearances across the globe, Cassetteboy and freestyle rapper DJ Rubbish have created the ultimate mash up night out. Part disco, part comedy, it's a party like no other. As DJ Rubbish says, "Where else plays Madonna and MasterChef, and has Jeremy Paxman rapping with 50 Cent?"
In their own words Cassetteboy "are a double act who edit sound bites nicked off the telly to make celebrities swear". In a 'career' spanning fifteen years, they have released five albums, gained 20 million views on YouTube, and become bona fide heroes of 'plunderphonics'.
Known only as Mike and Steve, the duo refuse to reveal their true identities "in case Alan Sugar tries to sue us". In their most popular video, Cassetteboy vs The Bloody Apprentice, Lord Sugar boasts that his "cock and bollocks stretch from Tower Bridge right up to Westminster." It has been viewed almost 5 million times. Other Cassetteboy targets include Harry Potter, Jeremy Kyle and Dragons' Den.
There is also a political aspect to their work, and Cassetteboy have created a series of videos for Amnesty International. Always controversial, these videos tackled President Barack Obama's policy decisions - or lack of them - over Guantanamo Bay, and showed Israeli Prime Minister Benjamin Netanyahu "playing the pipes of peace"
DJ Rubbish was named NME's 29th coolest person in rock (in 2002). Since then he has released several freestyle rap albums and has performed in Poland, Greece and Colchester. His Wonders of the Stoner System mash up of Professor Brian Cox was dubbed "superb" by the man himself.
Between them Cassetteboy and DJ Rubbish have a host of celebrity fans, and their videos have been retweeted by the likes of Stephen Fry, Dave Gorman, Josie Long, David Schneider, Armando Iannucci and Peter Serafinowicz to name but a few!
---
Tweets by Cassetteboy