US Beef
US Beef
Music
12:20pm (50 mins)
1-14 & 16-27 Aug 2012
8.50 - 9.50
This is a 2012 show that has now finished.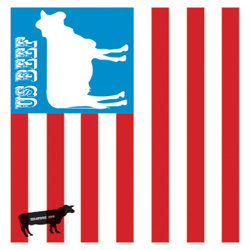 Show details
Music that was performed at Pleasance Dome at 12:20pm for 50 minutes, on the following days in August 2012.
On 6th and 7th tickets are two for one.
Mon
Tue
Wed
Thu
Fri
Sat
Sun
01
2
3
4
5
6
7
8
9
10
11
12
13
14
15
16
17
18
19
20
21
22
23
24
25
26
27
28
29
30
31
Venue details
Alternative performances
Get ready to 'meat' Buck Mathews. Meatbox Incorporated's new truck driver extraordinaire. He's standing on the brink, staring into the abyss of the corporate chasm. If you look a little closer you may find morally challenged employers, questionable working conditions, animal rights issues and potential environmental destruction. Soon Buck finds himself salivating on the juicy ladder of corporate success, but at what price and at whose cost? Set to a rock and country backing, Missing String's debut show tears across a landscape of ambition, corruption and blackmail with some special sauce on the side.
Share this page
Reviews