Trouble in the Tolbooth
Trouble in the Tolbooth
Theatre
7:30pm (150 mins)
6-11 Aug 2012
7
This is a 2012 show that has now finished.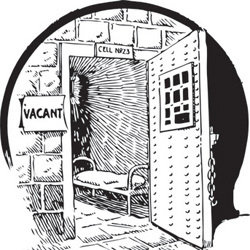 Show details
Theatre performed on the following days in August 2012...
Times vary. On 8th there is no ticket allocation available, tickets may be available at venue.
Mon
Tue
Wed
Thu
Fri
Sat
Sun
01
2
3
4
5
6
7
8
9
10
11
12
13
14
15
16
17
18
19
20
21
22
23
24
25
26
27
28
29
30
31
Venue details
A rare opportunity to see this Scottish comedy by W. Maconachie. Set in a Scottish tolbooth (jail) during the late 1700s, the prisoners' level of incompetence at planning their escape is only matched by the ineffectiveness of their jailor. Confusion begins to reign when a visit by the wife of one of the prisoners coincides with a secret visit by some of the female prisoners. With the unexpected arrival of a fellow prisoner, a grave robber with principles, including not working on the Sabbath, we have all the ingredients needed for a classic comedy.
Share this show