Stella Graham
Karma Comedian - Stella Graham - Free
Stand-up
7pm (1 hour)
2-15 & 17-26 Aug 2012
Free
This is a 2012 show that has now finished.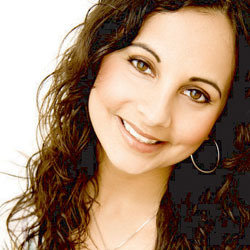 Show details
Stand-up show starring Stella Graham performed on the following days in August 2012...
Mon
Tue
Wed
Thu
Fri
Sat
Sun
01
2
3
4
5
6
7
8
9
10
11
12
13
14
15
16
17
18
19
20
21
22
23
24
25
26
27
28
29
30
31
Venue details
British comedian Stella Graham unravels hilarious tales of good and bad karma with side-splitting one liners you'll quote to friends. 'Terrifically funny' (TVNZ.co.nz). If you attend, good things will come your way.
Share this show
Reviews
Full press release
It takes a brave comedian to place their fate into the hands of the audience.
After 5 years living in New Zealand, British comedian Stella Graham has returned home to do just that, in her debut solo stand-up comedy show Karma Comedian at the 2012 Edinburgh Fringe.
Stella unravels hilarious tales of her own good and bad karma... with a twist.
During every show, the audience decides which are the good or bad deeds in her life. By the end of the show, they will determine her fate. This makes the show entertainingly interactive; each night will be unique as the audience can change the direction of the show, keeping Stella on her toes.
With side-splitting anecdotes and one-liners you'll quote to your friends, this show is guaranteed to be a highlight of the Fringe. Don't miss Karma Comedian. If you attend, good things will come your way.
In 2012, Stella took Karma Comedian to the Adelaide Fringe and Brighton Fringe. Nominated for Best Newcomer at the 2009 New Zealand Comedy Guild Awards, and performed at the NZ International Comedy Festival from 2009 - 2011.
Stella has performed in the UK, USA, NZ and Australia. She writes comedy for NZ TV3 show 7 Days, has worked on screen for NZ's Juice TV, and on-air for radio in England and NZ. You can find her podcast; The Comedy Hangover on iTunes or via RSS.
---
Tweets by StellaGraham