Magnus Betnér
Magnus Betnér Live
Stand-up
8:45pm (1 hour)
2-12, 14-15 & 17-26 Aug 2012
10
This is a 2012 show that has now finished.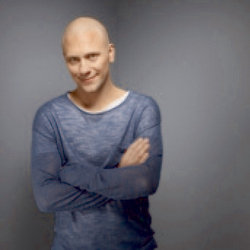 Show details
Stand-up show starring Magnus Betnér performed on the following days in August 2012...
Preview show is at 21:30
Mon
Tue
Wed
Thu
Fri
Sat
Sun
01
2
3
4
5
6
7
8
9
10
11
12
13
14
15
16
17
18
19
20
21
22
23
24
25
26
27
28
29
30
31
Venue details
Magnus Betnér is currently one of the more controversial comedians working the UK circuit. Following 2010's successful run here at The Stand - he returns with a brand-new hour of searing, no-holds-barred comedy. His iconoclastic, taboo-busting style sees him confronting topics as varied and contentious as paedophilia, celebrity-culture, parenthood, abortion and bisexuality. His skill is to unerringly identify the absurdities and contradictions in our contemporary attitudes that inevitably lurk there, and shake them down to reveal an often surprising, and sometimes shocking, degree of humour.
Share this show
Reviews
Tweets by Magnusbetner
Visitor reviews

FunkyChicken
Magnus Betner is so low-key he almost appears comatose at first, but throughout his performance you get a sense of some serious energy just under the surface. It's this energy that fuels his commentary on really tough issues like rape culture, racism and global politics. He's an intelligent comic who makes a intentionally provocative statement to create a reaction and then follows it up with thoughtful discourse - like a younger and probably hotter Mark Thomas. Unlike most comics, who tend to do better with the personal and less well with the political, the only times I felt Magnus' show dragged was when he talked about himself, his family and his experiences at the Fringe.