Jonathan Prager
My Damage is My Gift! - Free
Music
9:45pm (1 hour)
2-12 & 15-25 Aug 2012
Free
This is a 2012 show that has now finished.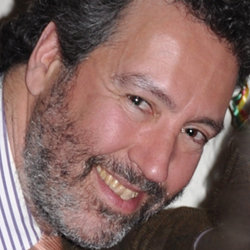 Show details
Music starring Jonathan Prager performed on the following days in August 2012...
Mon
Tue
Wed
Thu
Fri
Sat
Sun
01
2
3
4
5
6
7
8
9
10
11
12
13
14
15
16
17
18
19
20
21
22
23
24
25
26
27
28
29
30
31
Venue details
New York Times and BBC-featured stand-up comedian Jonathan Prager's unique and charming song-filled show is filled with the humour, sweetness and disturbing struggle inherent in family life - his family life! Our damage is the gift bequeathed to us by our families. We all have been unwitting recipients. New York Times and BBC-featured comedian Jonathan Prager celebrates this truth with humour, stories and original songs. Come liberate yourself!
Share this show
Reviews
Visitor reviews

Sarah Elizabeth Winn
'My Damage is my Gift' is a beautiful and thought provoking piece of work. The honesty and power contained in the songs and words of Jonathan Prager are sublime and heart felt. There is something for everyone here. The way in which our human condition is explored and the search for truth that is wide open is unique and raw.
Loic G Lalande
"My Damage is My Gift", a great show where the boldness meets sensitivity and raw emotions are given a subtle and powerful voice. I enjoyed a journey into an individual's world put back on its feet through humility, genuine contact with his audience and humour. A terrific cabaret not suitable for bullshitters.