Humour & Heart!
Humour and Heart! - Free
Stand-up / Music
4:45pm (1 hour)
2-11 & 15-25 Aug 2012
Free
This is a 2012 show that has now finished.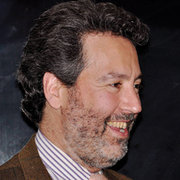 Show details
Stand-up show / music starring Jonathan Prager performed on the following days in August 2012...
Mon
Tue
Wed
Thu
Fri
Sat
Sun
01
2
3
4
5
6
7
8
9
10
11
12
13
14
15
16
17
18
19
20
21
22
23
24
25
26
27
28
29
30
31
Venue details
New York musical theatre entertainer and comedian Jonathan Prager presents a warm and humorous evening of American Songbook favourites along with exciting, unusual material and Jonathan's original songs. Prepare to be moved and inspired.
Share this show
Visitor reviews

Regina Latonda
This show is terrific!!! Hi all there, walking around this incredible Fringe Festival, I happened to find in a bit of a hidden venue a great artist called Jonathan Prager. As he nicely started to introduce himself, I knew immediately I would love it till the end. I liked the first song but it was "in crescendo" one after another, each song more incredible than the one before! His soft voice in some and his power in the others made you realize how amazing this person was... the way he developed the different situations into a couple's relationship, in both, exact words and matching songs, was awesome!!! So for the ones who don't yet know Jonathan Prager, my advice would be, please don't miss him...he is a "gifted, special, different artist to see" and you'll come out of his show feeling life is just fine!!!