Guardian Reader
Guardian Reader
Satire / Stand-up
11:45pm (1 hour)
2-13 & 15-26 Aug 2012
8 - 9
This is a 2012 show that has now finished.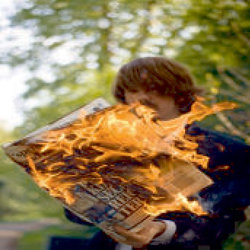 Show details
Satire / stand-up performed on the following days in August 2012...
Mon
Tue
Wed
Thu
Fri
Sat
Sun
01
2
3
4
5
6
7
8
9
10
11
12
13
14
15
16
17
18
19
20
21
22
23
24
25
26
27
28
29
30
31
Venue details
The Guardian is a newspaper for pinkos, Marxists, tree-huggers, hippies, pacifists, proud-sluts, upper-middle class pseudo-intellectuals and me. This is a stand-up show about what we believe. One man's loving and satirical portrait of himself, the ultimate liberal wannabe, the Guardian Reader. 'One hour of laughter' ***** (Fringereview.co.uk). 'An all-round effortlessly entertaining and witty show' (Spoonfed.co.uk). 'You will struggle to find a better late-night show at this year's Fringe' (Hairline.co.uk). 'A man whose ungainly and unkempt appearance clearly belies the structural and conceptual complexity of his comedy' (Scotsman).
Share this show
Reviews
Visitor reviews

Debbie B
This comedian very quickly got the audience involved. There was a lot of interaction which I really liked. A very funny show with a few serious points made too. Everyone in the audience loved the show, and if you want a good laugh I would advise you to go along.