Gareth Morinan: Truth Doodler
Gareth Morinan: Truth Doodler
Multimedia
1:30pm (1 hour)
1-13 & 15-26 Aug 2012
8.50 - 9.50
This is a 2012 show that has now finished.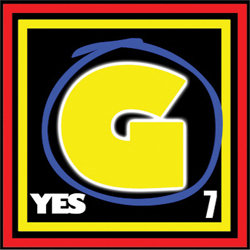 Show details
Multimedia starring Gareth Morinan performed on the following days in August 2012...
Mon
Tue
Wed
Thu
Fri
Sat
Sun
01
2
3
4
5
6
7
8
9
10
11
12
13
14
15
16
17
18
19
20
21
22
23
24
25
26
27
28
29
30
31
Venue details
Uniquely innovative debut solo hour featuring an array of characters, wit, doodles, animation, data-analysis, technocracy, heightism and free artwork poster with every ticket! 'Clever, funny and original. Going places - see him now' (Skinny). Gareth Morinan has appeared on BBC Two in The Culture Show, Vexed and Life's Too Short. Before that GM worked in Government for Michael Gove (and other pr*cks). This will be the best show GM has ever performed (definitely better than the other six shows listed under his name). 'An extremely enjoyable and original piece of comedy' (ThreeWeeks). Unmissable.
Share this show
Reviews
Press coverage
Full press release
Gareth Morinan is a comedian, artist, animator, writer, and actor. He regularly performs stand-up on the UK circuit, using his passions for drawing and analysis to create a live show that is unique and innovative. Since starting in 2008 he has established himself as one of the most creative rising stars of the comedy circuit.
This will be his debut solo hour. In 2011 he had a successful run with a 45 minute show on the Free Fringe, where his show received critical acclaim.
Gareth mixes daft humour with hard hitting political comedy, talking about his time working in Government for Michael Gove (and other pricks) alongside addressing heightism (a topic he knows a lot about, being 4 '10) and mentions his work on Ricky Gervais's Life's Too Short.
In Truth Doodler, Gareth appears as an array of characters in his quest to find the ultimate truth. His tools: razor sharp wit, inspired doodles, adequate animation, and insightful data analysis. His aim: proving that we should live in a Technocracy, and that short people aren't funny.
Videos
---
Tweets by gmorinan