Si Hawkins - Edinburgh Fringe 2012 reviews
It was the latest of times, it was the shortest of times. This year my Fringe was severely constricted by me having (a) Olympics tickets and (b) a dodgy foot, plus on arrival I wound up mostly covering shows from elsewhere in the programme: theatre, cabaret, burlesque - a cavalcade of weepers, weirdos and wounds. But here's a quick round-up of the comedy I did manage to sneak in along the way.
On the straight stand-up front, Elis James followed last year's Jim Rosenthal-themed show with another humdinger, despite reservations that he might be running out of tall stories, a worry he addresses along the way. Still warmer than a puppy's undercarriage but with some unlikely fighting talk this time around, the Welshman is on fine form until his inexplicably boiling room begins to take its toll and he looks genuinely troubled at one point; not used to such temperatures, these valley types. But I said it last year and I'll say it again - the elfin James will be a comedy giant, one day.
Speaking of tall tales, Sarah Bennetto is at the Fringe running Storyteller's Club but has also made good use of her recent struggles in random offices. Her play The Temps is based on the odd people she encountered (and regularly Tweeted about) while doing casual work during quiet periods in the comedy career. It also stars Sarah's fellow Aussie Celia Pacquloa as a paranoid control freak, James Dowdeswell as an oddly influential janitor and several other faces you'll recognise from having flyers thrust at you up here. I must admit I did the traditional 'I'm not sure how good this'll be' Fringe mantra all the way there, having invited someone along, but needn't have worried: it's a fast-paced, laugh-packed but pleasingly loose affair, with spots of improv and audience interaction along the way. A hugely promising dramatic debut from Bennetto.
Newer to the Fringe but filling a room is Dan Wright - best known as one half of kids TV duo Big Cook, Little Cook (an introductory nugget he's really going to have to do something dramatic to lose) - whose show has a hugely promising premise. Wright is a full-blown Michael Jackson fanatic, an affliction he mines impressively in this, his debut solo show. The opening video sequence here is not to be missed - who knew that Napoleon Dynamite was a documentary? - and it's a well-structured, very watchable hour. Admittedly the gags don't always make the impact they might, and, shockingly, he gets a big negative towards his old line of work towards the end. OI, DON'T DISS BIG COOK, LITTLE COOK. That's told him.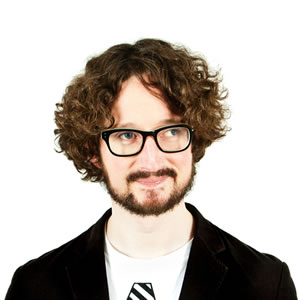 The aforementioned James Dowdeswell was met with an oddly drowsy audience on the evening I turned up, which tested his comic chops. Thankfully the Fringe favourite has faced every crowd imaginable over the years and turns the passivity into a positive, squeezing every droplet of comic potential from the general air of quiet smiley nodding. This unfamiliar room at The Pleasance is a bit too big for him, in truth, but he makes good use of that too, with a novel bit of audience interaction. If you're at the Courtyard and need a break from those sweaty, packed-in portacabins, this is a haven of amusing tranquillity - apart from his occasional attempts at hip-hop.
I believe the coming-to-TV-soon Set List is soon to be reviewed elsewhere on BCG but I'll add my £11's worth too, as every staging is remarkably different. The later of two shows well into the early hours of Sunday, this one kicks off with Phill Jupitus, who I doubted would be any good but actually riffs impressively. The format involves comics responding to new topics that flash up on a screen behind them but, as host Matt Kirshen points out beforehand, without the team of writers and week of prep they get on certain TV panel shows.
(I was at a festival a few years' back where much of Frankie Boyle's set basically involved him brazenly testing out his gags for the stand-up bit on that week's Mock The Week.)
Anyway, what Set List also offers is the opportunity to be fabulously un-PC, as there's no time for any filtering, you've got to just say whatever comes to mind, more or less. Henning Wehn sets off on a wince-inducing but very funny routine about a certain big sporting event that's just round the corner, and each subsequent subject just keeps taking him back there. Seymour Mace also thunders through topics with tremendous aplomb, while popular puppet Randy rounds things off with a set that gets progressively less coherent. Well, it's late. Sink or swim, the Setlisters' exploits give a rare insight into a comic's mental process: see it if you can.
A few other intriguing efforts I've written about in lengthier fashion elsewhere, that have divided critics and crowds. The former Footlights trio Sheeps are well-worth catching, partly to find out whether you're a lover or a hater, as they seem to push punters firmly into one camp or the other. I loved it. Similarly, Lou Sanders' extravagant, elaborate antics elicited love/love/hate reactions from myself and my companions; I was in the 'loved it' camp here too. Amy Lamé provides a similarly intoxicating - if much darker - mix of odd games and self consciousness-free performance art, and The School of Night are awfully clever if you love Shakespeare's plays and would appreciate some poncey fellahs making a new one. If not, give it a miss.