Joel Dommett: The Edinburgh Fringe nap
Joel Dommett talks about the importance of a nap...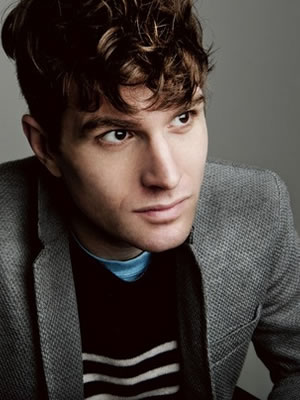 People may think that a small sleep, or 'nap' as it's called, are the same thing, regardless of time or place... but to these people I say 'nay'. These 'people' clearly haven't ever written an hour of stand-up comedy to perform every day for a month at the Edinburgh Fringe Festival.
I'm a big fan of the normal nap... I can sleep almost anywhere. In fact, in London I bought an unlimited subscription to a cinema so I don't need to go home for nappage - I can just watch a film I have previously seen, and sleep throughout it. This is my midday hotel or 'Ci-nap-ma' if you will. After such naplings I will wake up and go about my day more wide awake and productive - attack the rest of the day.
But a napsical during Edinburgh Fringe is different. It's not just a bonus, an Edinburgh Nap is a Nap-cessity. It's also somehow deeper than a normal nap. You wake up bewildered, with a face that's aged 5 years, wondering where and who you are...
The dreams are unbelievably intense and, because you are surrounded by comedy 24/7 up here, they somehow weave around some sort of comedy basis.... yesterday I dreamt that I could fly and I was picking up plant pots and throwing them at a certain comedian I and everyone else seems to dislike. I didn't wake up and think "wow I could fly!" - I sat up jubilantly thinking "I got him right in his annoying face!".
I don't know a comedian who doesn't nap up here. It's like a mandatory comedian siesta that makes us believe we will get that extra star. I had a man sleep through my entire Edinburgh show last year. I wasn't annoyed because he was in full slumber when I walked out at the start. The Edinburgh Festival is tiring for comedians and watchers. I like to think he spent £10 on my show as a small 'sleep fee', cos he'd seen it before and just needed a rest from the fest.
You can see (or sleep through) Joel Dommett's show - Nunchuck Silver Medalist 2002 - at 8:15pm at the Pleasance Courtyard. Listing