Extra Shows: A little bit of magic
For all the complaints of commercialisation, there remains a little bit of magic about comedy in Edinburgh. And for those of us who have fallen in love with the festival, it's still a fixed point in the calendar alongside Christmas and Wassail Eve (just me?). The sheer volume of shows is part of this of course, but what really sets the month apart - for me, at least - is the chance to see my favourite acts doing something just a little bit different.
This is nothing new - over the past few years alone we've had David O'Doherty and Maeve Higgins perform a kids' show, Colin Hoult, Sara Pascoe and more go musical with Gutted, and double act Max & Iván bring together the worlds of comedy and wrestling to visceral effect; among many, many other oddball and unexpected shows.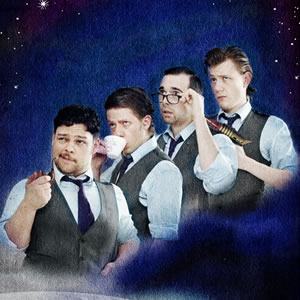 A browse around the BCG's listings suggests that there are even more of these 'Edinburgh exclusive' shows this year, and in most cases, the acts involved are performing in them alongside their standard stand-up show. Surely that's tiring enough? Why add an acting role, or late-night music show, to the stress of 28 straight nights of comedy?
For sketch group The Beta Males (pictured), who are putting on a horror film night along with their main show The Space Race, it's mainly a case of extending the fun: "A love of movies on the, er, trashier end of the spectrum has always been a part of The Beta shows so actually showing a bad film seemed like a natural step. Fundamentally, the reason we started The Beta Males was so we could continue to be six-year-olds playing with Space Commandos and train-sets, so a show like Midnight Movie Theatre is just an even bigger train-set to play with. One of the best things about Edinburgh is the genuine feeling of community amongst the comedians which we're happy to exploit - we mean, tap into for Midnight Movie Theatre."
And that last point has to be key - for many performers, having their comedy friends in one place is just too lovely an opportunity to miss out on. And us comedy fans love it too - like a musical supergroup there's just something undeniably exciting about seeing the acts you love up on stage together. The Betas agree: "Where else but Edinburgh could we find so many of our favourite acts in one place? We've got Abandoman, Tim Fitzhigham, Dan Antopolski, Cariad Lloyd, Sara Pascoe, The Three Englishmen, Max & Iván (takes deep breath) Late Night Gimp Fight, Bec Hill, McNeil & Pamphilon, Thomas Nelstrop AND The Noise Next Door." Nice.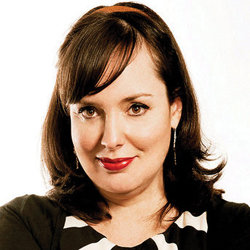 Deborah Frances-White certainly hopes to "tap into" this concentration of talent with her unusual improv show Voices In Your Head. "You can grab someone in a performers' bar and say 'Hey, fancy doing this show in ten minutes time?' Everyone's up for the experimental, new and slightly off-kilter experience. It's helped by the fact that people are exhausted, hung-over and probably a little neurotic about their own show. You want to go and blow off some creative steam in someone else's show for a while."
And for Frances-White, putting on this show - in which "a disembodied Voice gives [performers] instructions, interrogates them and pushes them towards their own most brilliant ideas in improvised scenes" - offers a completely different and thoroughly exciting challenge: "I have to prep this show because every day is different and it's my job to create stimulus for the performers who come open and curious... In stand-up you're re-delivering, honing and shaping a familiar performance. I always ad-lib a little but the show is the show. Voices in Your Head means I have to be completely in the moment, responsive, open and it requires me to think in tangents... I couldn't be more excited."
In addition to Hannah Wants A Wife, award-winning and super-smart Aussie comic Hannah Gadsby is putting her Art History degree to good use with a talk on depictions of the Virgin Mary - Mary. Contrary.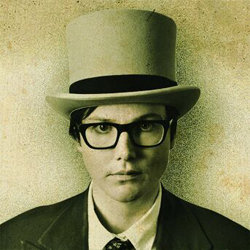 So what's the appeal of doing a second show? "Because you are already there and losing money" she says. "To lose money doing two shows just makes more financial sense. I am also of the belief that a second show will ease the pressure on your first show. I imagine it's like having two children. An only child often gets more attention than is healthy." It's not all strict economics and tough love though: "This show is a passion piece for me. I love talking about art and it is a massive relief not to talk about myself for a change."
But perhaps you'd prefer Politics to History? Robert Khan and Tom Salinsky have penned a play about the last days of the Coalition government circa Autumn 2014, and it features actors who are all better known for their stand-up work - Edinburgh Comedy Newcomer nominee Thom Tuck, Phill Jupitus, Jo Caulfield and Simon Evans. I rather expect it'll do well...
Sarah Bennetto, meanwhile, will certainly be busy. She's curating and hosting her usual Storytellers' Club shows, but has also put together The Temps, a comedy show "about the joys and pitfalls of office temping" featuring Alex Edelman, James Dowdeswell, Tom Webb, Bennetto herself and others.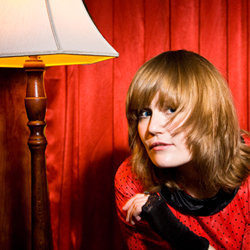 "I knew that the Edinburgh Fringe would be the perfect place to debut this show" she says, "because audiences, fellow comedians and industry expect to see you being a bit more daring. And, being in the privileged position of having all my cast up there doing their own shows, premiering the show at Edinburgh meant that I ended up with a pretty spectacular ensemble. I feel so lucky to be working with this lot!"
Not that it's all been completely straight-forward so far: "I never fathomed how stressful juggling seven busy comedians' diaries would be. Luckily, all the comics are already buddies, and everyone has been incredibly flexible... I've sweetened the deal with pizza and beer, wherever I can. Stand-up can be a solitary beast - travelling vast distances on regional trains, to meet one hundred strangers, to then return home again, alone, in the dead of night. Staging a group comedy show has been a real thing of joy. Everyone in The Temps is showing off for their friends, you know? It's just seven fun people larking about with other like-minds, and - if things go wrong - we have six other drinking buddies to drown our sorrows with!"
If you're heading up to Edinburgh yourself this August, there's also Committee Meeting chaired by Chris Corcoran and Elis James at which bingo is promised; Richard Herring and Stuart Goldsmith are both hosting podcasts; David O'Doherty is getting his mates to deliver mini-lectures on their specialist subjects in 403 Masterworks... I could go on. And am very tempted to do so.
But no discussion of special Edinburgh shows would be anything approaching complete without a mention for spirit-of-the-Fringe incarnate Mark Watson. His 24-hour (and longer) shows are the stuff of Fringe legend, and this year the sports fan is hosting Edinborolympics, with comedians competing in activities "not recognised by the so-called 'real' Olympics". The fact that this late-night show will be massive fun is one of life's few certainties.
There are, I hope I've impressed upon you, certainly plenty of options. But perhaps the thing that makes these shows particularly wonderful is that, for the most part, they'll never be performed again - comedians will disperse, priorities will change. Better catch 'em now, then, eh?