Brendon Burns
Brendon Burns, Home Stretch Baby
Stand-up
10pm (1 hour)
3-8, 10-15, 17-22 & 24-26 Aug 2012
12.50 - 14.50
This is a 2012 show that has now finished.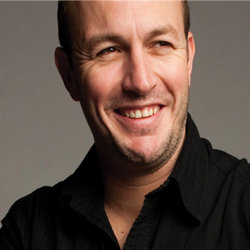 Show details
Stand-up show starring Brendon Burns performed on the following days in August 2012...
Mon
Tue
Wed
Thu
Fri
Sat
Sun
01
2
3
4
5
6
7
8
9
10
11
12
13
14
15
16
17
18
19
20
21
22
23
24
25
26
27
28
29
30
31
Venue details
Newspapers tend to like him! Hey Edinburgh, as I'm really enjoying getting older, I'd like to filter the audience somewhat. I would just like to stress that in my show there will be no: 1. Transparent pandering to pseudo pundits. 2. Tedious deconstruction... Or will there? Do you see how clever I'm being? Do you? Recognising how clever I'm being makes you nearly as clever as me. Let's find somewhere quiet so we can grow ironic beards and w*nk into them. 3. Talking about what I don't do... Ah, bugger. Warning! May contain comedy.
Share this show
Reviews
Press coverage
Full press release
Award-winning Aussie comic superstar, Brendon Burns returns to the Edinburgh Fringe 2012 with his brand new show Home Stretch Baby! His last show Y'know Love n God n Metaphysics n Shit was performed at the festival two years ago; though last year he played a big part in the award-winning one-off Wrestling show at the Pleasance Grand. This prompted him to open up that World and start gigging in the States with Mick Foley (aka Mankind) from the WWE! He has been confirmed to perform a show with Mick at this year's Montreal Festival in July as well as appearing solo at the Gala show.
In this, his 16th Edinburgh solo show, Brendon embraces the glory of middle-age from an ex rock and roll comic's perspective. The home stretch is in sight - the stuggle is over, he's hit 40 and boy he's happy enjoying life, living in the countryside and celebrating adulthood.

For two decades now the adopted Australian has been Britain's most outspoken and number one cult comic. Since taking away the long-awaited Oscar of live stand-up comedy: the if.comedy award for best live comedy show So I Suppose This Is Offensive in 2007, Burns has been one of the most prolific and busiest men in show business both here and across the pond.
In late 2008 Burns recorded not one but two live DVDs for Universal, and aired a special on Comedy Central over the Spring of 2009. Time Out London gave the special five stars and wrote: "He's an Enigma wrapped in a riddle, multiplied by a puzzle is Brendon Burns. That and a squawking, foul mouthed pricker of pomposity, whom it's nonetheless hard to love... the most jaw-droppingly awkward, painful, yet ultimately rewarding piece of stand up we've ever seen. He might be irritating but he's very good."
Also in the Autumn of 2009 Burns made his US TV debut on Paul Provenza's Green Rooms on Showtime as a regular contributer and panellist. Appearing alongside such greats as Eddie Izzard, Andy Kindler, Andy Dick, Roseanne Barr, Larry Miller, Dana Gould and Jonathan Winters. From there Burns recorded his first US album for Stand Up Records in Chicago and tore New York a new one to boot.
Two years ago he had his first semi-autobiographical novel published Fear of Hat Loss in Las Vegas with Transworld. Brendon is also working on a screenplay of the book with Paul Provenza's production company, and is due to shoot the film version in 2013. He is also recording a new stand up album soon in Chicago for release later this year. Last year he recorded Live From Amsterdam which is due to be shown on Showtime in the States on 31st May, he is also working on a US sitcom Wainhouse for Levity Entertainment.
---
Tweets by bbrendonburns