BBC: Rory Bremner
BBC: Tonight With Rory Bremner
Sketch show / Stand-up
7pm (1 hour)
22 Aug 2012
Free
This is a 2012 show that has now finished.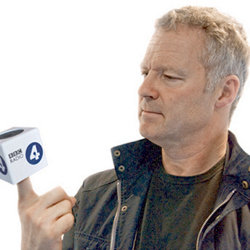 Show details
Sketch show / stand-up starring Rory Bremner performed on the following days in August 2012...
This is a free event ticketed via a random draw, which ended 1st July 2012.
Mon
Tue
Wed
Thu
Fri
Sat
Sun
01
2
3
4
5
6
7
8
9
10
11
12
13
14
15
16
17
18
19
20
21
22
23
24
25
26
27
28
29
30
31
Venue details
A new age of austerity, phone hacking, the prospect of global economic meltdown... not since the 1980s has Britain needed sharp-tongued satirists to pour a healthy dollop of scorn on these tumultuous times. Who better than the country's most well-known satirical impressionist, Rory Bremner? Hosting Tonight, Radio 4's topical satire show, Rory's mantra is that it's as important to make sense out of things as it is to make fun of them. Expect a blend of stand-up and sketch combined with investigative satire and incisive interviews with people who really know what they're talking about.
Share this show