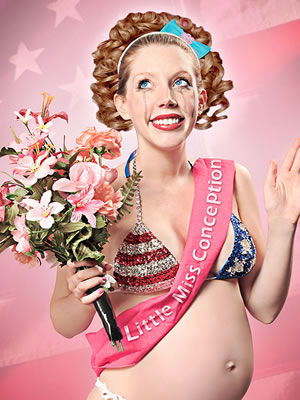 Katherine Ryan's show is not for everybody. Indeed, as she herself would put it: it is a show you should see "because you want to."
Speaking as seemingly the only TV critic in England who liked the Channel 4 sitcom Campus (in which Ryan starred), parts of this show are just as unpredictable as what her Campus character George Bryan would have seen at Kirke University. She comes onto the stage in a green tutu and leather boots, "because I want to."
Ryan comes across as friendly, while at the same time being rude and full of attitude, which I admire. Her topics include relationships; bringing up her baby; and her own childhood experience in the Canadian border town of Sarnia, where her mother used to enter her into beauty pageants.
There are also other amusing stories, my favourites being the ones set in Cork and Heathrow airports, involving a somewhat misleading billboard poster and a bar in the boarding lounge respectively.
My criticism is in the structure. Rather than the one continuous flow, the show is broken down into a series of blocks, separated by a song from which she has written the words but taken music from a better known number, which for me did not work. The exception is the song with makes up the finale, which is performed as a duet with someone special mentioned previously in the show.