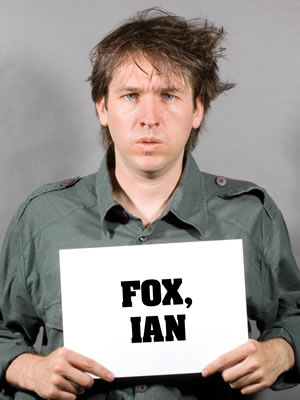 To see Ian Fox, you must find the Mata Hari room in Espionage, a room that is downstairs and then downstairs and then a little bit more downstairs. But it is worth descending all these steps to witness what is essentially a hidden comedy masterclass of presentation, creativity and humour. If you like PowerPoint/slideshow type comedians, this show is one to definitely add to your list.
Guiding you through a slideshow of photograph's he has taken; Fox delivers a little story on many, but always a gag on each. Either the joke is average, good, excellent or superb, but never ever poor. Walking on with no introduction, he gets straight on with it and entertains you instantly. He uses a mix of deadpan comments and lively observational material which always relates to the pictures on screen. The great thing is that you know none of this is made up as we can see evidence for every story. And every story guarantees a laugh.
He is very informative and welcomes any questions regarding the photographs and is open to chatting with anyone who has a comment or, indeed, a joke. He also plays a fun little game to wrap up the show.
Learn the secrets behind 'dirtbox photography', the complex opening times of Manchester's strip clubs, Santa's bike crash, a Facebook laundry campaign, and see the home of self-made interval adverts. And why do Greggs sell chocolate starfish? What is a chocolate starfish? Google it at your own risk.
Take a hint and see Ian Fox Exposes Himself. A wonderfully entertaining hour and the only show that hosts the World's Shiftiest Looking Seagull Award. Reason enough to go? You bet.