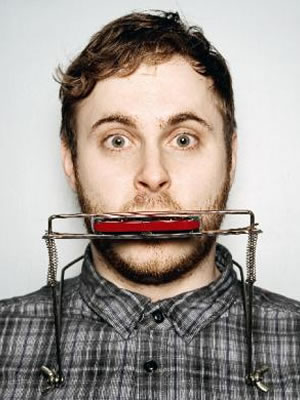 Clearly a talented chap with a useful air of general drollery, Richards suffers an attack of second-show-syndrome here. After causing quite a splash at last year's Fringe with his songs about fridges and hint of social dysfunction, Richards attacks his follow-up with the air of a man so confident in his abilities that he really could have done with writing a few more jokes rather than relying on a garrulous manner and waves of goodwill.
It's Not the End of the World was clearly thought up a few months back when various wayward soothsayers were announcing (then changing) the big Armageddon date, and though Richards tries to bring it up to date by giving the riots a brief mention it's a bit incongruous hearing him kick off with Obama vs Osama material, not unlike watching an old Mock the Week on Dave.
You wouldn't mind too much if it was integral to the overall plot but Richards loses it regularly, rambling on about Mayan prophecies and whether we'd be better off dying out anyway, not always with a definable punchline ever likely to emerge. At least the loony doom mongers have an ending in sight.
Things do pick up considerably towards the end, and Richards' comic songs - there are three here, two of which are corkers - could rescue the most ailing of vessels, so this wouldn't be the worst place to spend your last hour on earth. It's just not quite the big bang we were all expecting.