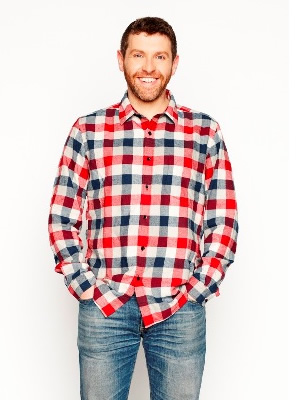 It takes a true master to make intricately layered, perfectly timed visual, verbal and video gags look so effortless, but Dave Gorman is an easy-going genius. The show is utterly hilarious and slides by far too fast - it's only afterwards you realise that you realise quite how clever it was.
The audience roars as loudly at intelligent, sensitive observations about culture and media as it does about his investigations of which foods affect your wee wee. The exasperated everyman is a familiar enough comedy character, and it's harder to sustain when a comic becomes as famous and successful as Dave Gorman has, but his pleasant charm is so powerful that we're on his side and laughing constantly even as he confronts the perils of being served too many delicious freshly baked cakes.
Gorman uses the big screen to integrate his online mischief-making with a fun, friendly, utterly engaging live performance. I never thought PowerPoint's diagrams, graphs and animated transitions could be described as delightful, but here they carry us effortlessly and entertainingly through complicated stories that span advertising, theatre, Twitter and multiple identities.
A few ideas might seem familiar to people who spend their lives online but seeing an internet meme brought to life on stage with such skill, wit and charm is great fun. This is a wonderful, joke-packed hour, delivered by a master of online and onstage comedy.