Oliver Meech: Comedy and Magic: We're not so different you and I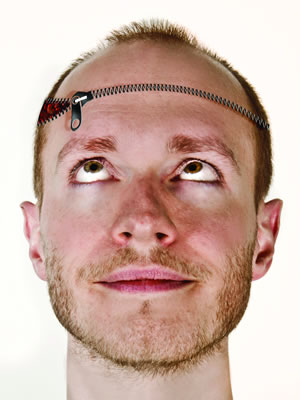 Oliver Meech asks whether comedy and magic can ever be friends...
A magician walks into a bar. It's not the start of a joke but of my first Open Mic spot. I'd heard tales of purist comedians shunning magicians so I wasn't looking forward to entering the lion's den. I needn't have worried. The comedians were very welcoming and the audiences were up for being amazed as well as amused. In the years since, I've often thought about the relationship between magic and comedy.
At first glance, they're quite different beasts. Magic is about gasps. Comedy is about laughs. Magicians tend to keep their personalities a mystery, while comedians tend to share theirs.
But dig deeper and you'll find similarities. Both jokes and tricks follow a similar structure - the set-up which builds tension, then the reveal which releases it. It's the reason people often break into laughter at the end of even the most serious tricks. They also both rely on audience interaction more than other art forms.
There are plenty of magicians who've embraced comedy, such as Paul Zenon, Pete Firman, Ali Cook, Jerry Sadowitz, Piff the Magic Dragon and myself, and even the occasional comedian who's embraced magic, like the Card Ninja.
So, what can magicians learn from comedians? The confidence and polish gained from constant Open Mic spots, tight scripting and the ruthless removal of dead-time.
And, at risk of facing the wrath of comedians, what can they learn from magicians? Perhaps that even the rowdiest crowds can be up for a bit of variety as part of a comedy bill. This could be one reason behind the growing popularity of cabaret nights.
After all, in the end we both have the same goal- to the give the audience a stonking good show.
Oliver Meech is performing in 'Oliver Meech: Live Brain Surgery' at Laughing Horse @ The Three Sisters at 6.30pm till the end of the month. It's a free, non-ticketed, gig. Listing