Rob Deering
Rob Deering's Beat This
Variety
11:30pm (1 hour)
19-21 & 26-28 Aug 2010
10.50
This is a 2010 show that has now finished.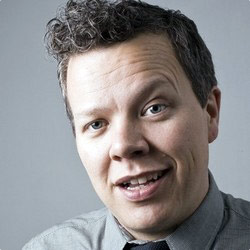 Show details
Variety starring Rob Deering performed on the following days in August 2010...
Mon
Tue
Wed
Thu
Fri
Sat
Sun
04
5
6
7
8
9
10
11
12
13
14
15
16
17
18
19
20
21
22
23
24
25
26
27
28
29
30
31
1
2
3
Venue details
Don't miss your chance to see (and play along with) this great new music-based game show from 'brilliant musical comedian' (Time Out) Rob Deering. Each night four different comedians and one audience battle and banter it out about the highs and lows of rock and pop. Along with the top-notch guests - previous shows have featured acts like Greg Davies, Lucy Porter and TV ledge Ed Hall, to name but a few. This is a golden opportunity this fringe to see Rob, a 'massively engaging intelligent comic offering a cracking mix of songs and silliness' (Guardian).
Share this show
Full press release
Rob Deering's Beat This, the cult comedy music quiz featuring a quartet of star guests, comes to the Edinburgh Festival Fringe for an exclusive six-night run. Fresh from London's Leicester Square Theatre - where previous guests included Dan Antopolski, Pippa 'Loretta Maine' Evans, To Buy Or Not To Buy's Ed Hall, Lucy Porter and We Are Klang's Greg Davies and Steve Hall - get ready for a show that looks like a late-night jam session but sounds more like a banter-fuelled drinking session, featuring your funniest friends, in the pub with the world's best juke box.
Where some pop-based panel games primarily consist of minor celebrities and random old blokes being subjected to half an hour of light bullying, Beat This is all about the music. Rob Deering and his guitar are the finest double act working in Britain today - he's not so much a one-man band as a one-man comedy Woodstock.
Making use of Deering's razor-sharp wit, genial manner and musical virtuosity Beat This would just be showing off, if he wasn't so darned good.