Please, Not The Face
Please, Not The Face: A Free Sketch Show
Sketch show
9:30pm (1 hour)
18-28 Aug 2010
Free
This is a 2010 show that has now finished.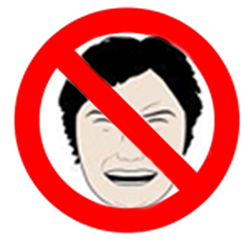 Mon
Tue
Wed
Thu
Fri
Sat
Sun
04
5
6
7
8
9
10
11
12
13
14
15
16
17
18
19
20
21
22
23
24
25
26
27
28
29
30
31
1
2
3
Venue details
Sketches and that. 'Really funny stuff' (James Henry, Green Wing, Smack the Pony). Warning: may contain nuts and other such euphemisms.
Share this show
Full press release
Please, Not The Face will be bringing their fast-paced comedy sketch show to this year's Edinburgh Fringe Festival, and will be performing at Bar 50 at 21.30pm from the 18th to the 28th of August, as part of PBH's Free Fringe. "It's a mix of styles", says Ian Conday, who is one of the writer/performers of the show, "ranging from a poignant World War I sketch about a soldier returning home to his wife, to a sketch about poo."
Please, Not The Face are a mixed bunch from the Devon and Cornwall area, consisting of three students from University College Falmouth, a civil servant from Plymouth, and a tramp. "I really appreciated them letting me inside to rehearse during the winter months", says Owen Hughes, who is another of the show's writer/performers. "They even let me write some sketches, which mostly involved their characters bringing me hot food."
Credits