Monday 3rd December 2018, 11:49am

[Edited]

Hampshire, England
2,670 posts
Hello all!
Later this month we're launching something called BCG Pro - it's a brand new suite of tools and services for those who write, produce and perform comedy (replacing our 'Make It' section). We've spent all year creating it (not to mention the past decade recording data that backs it up), and we're really excited about it. We think you will be too as it'll offer things not available anywhere else - like a custom-built tool to help you find the right production companies to send your scripts and treatments to.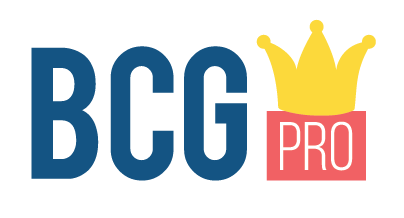 There'll be a fee to join BCG Pro (with three different subscription packages available, to suit different people at different stages in their careers), which will help us pay for lots of exclusive content Pro subscribers will get - we think it offers fantastic value. We are currently looking for people to help us test BCG Pro ahead of a formal launch in January: please email contact@comedy.co.uk by Wednesday (5th) if this sounds like something you'd be interested in. We'll give those we pick to help us out a year's free BCG Pro account in return.
As we open the doors on BCG Pro, we're also going to take the opportunity to make a few changes to our forums related to comedy creation...
Writers' Discussion and Performance Discussion: These will be merged into a single forum called 'Creating Comedy'. Topics like jokes span both these areas right now and - if we're honest - the Performance Discussion forum has had tumbleweed blowing around for a while.
Opportunities and Looking For Collaborators: We'll be closing these forums, as BCG Pro includes a great new searchable, structured directory called Opportunities Hub. This not only lists all the opportunities currently posted in Opportunities (and more that don't get posted!), but also allows you to find other people to collaborate with in a much better way than the forums do: for example, you can search by skills type and geographical region.
(You'll still be able to discuss opportunities like Newsjack in the 'Creating Comedy' forum though, where all existing opportunities threads will be moved - we're not shutting down discussions!)
Critique: Ever since we launched the Critique forum in 2006 (12 years ago!) we've had comments and feedback from people saying they'd love to use this, but not felt comfortable posting their creations or offering feedback as it's too public - this includes some well-known producers. As anyone can register and comment there's also been criticism that feedback has not always been constructive, to say the least. Indeed, use of the forum has been in steady decline, with only 12 threads created last month.
Therefore we're planning to move Critique inside BCG Pro too. This will afford you a degree of privacy and security in sharing your work, and means you know that people offering feedback are as serious about comedy as you are, not just troublemakers.
We know some of you will be taken aback a little by these proposals and think them drastic, but we believe they're the right choices to make, fixing some long-standing drawbacks, revitalising the community, and giving you, our users, a much more valuable experience.
We hope you agree with our vision for the site, and would be very willing to hear your thoughts and address any questions you may have. Do post below if you have anything to say...
Thanks!
Aaron & Mark