Danny Stack, who many readers may know from the UK Scriptwriters Podcast, has co-created a new film called Who Killed Nelson Nutmeg?. We met, expecting a quick chat about how the film came about. What we got instead was a complete guide to attempting to make in as a scriptwriter; advice, from getting started, to making money; and a detailed run through of the entire process of making a film. If you've ever been tempted to make something (and Danny would definitely recommend you do) what follows is an invaluable guide from first steps to final film...
How did you get started in the industry?
I'm from Ireland originally and came over here in 1994. I managed to get a temp job at Channel 4 which as supposed to last about two weeks, but I ended up staying there for four years, working my way into the comedy department. So this was around the time Spaced was being made; Ali G, The 11 O'Clock Show - it was a really good time to be working there.
It was a great job, great people; but I realised I wanted to do something creative myself, and pursue a writing career if I could. Working within Channel 4 kind of gave me the confidence to think I could do it. So, after I'd worked on the first season of Black Books as a production assistant and then as Ali G's researcher, instead of going down the route of comedy production, I said I wanted to be a writer.
Obviously that doesn't happen overnight. Nobody cares. Nobody asked you to do it, so about four or five years later, after pretty much working solidly writing, and reading a lot of scripts as well, I go my first TV break, which was on BBC daytime show Doctors. Around that time I got my first credit in kids' TV as well, which came about rather out-of-the-blue, and I was very happy to get it.
Since then I've been riding the rollercoaster of just surviving as a freelancer - I've had some really good years, and then some really bad (in terms of things just not going to plan at all, or the salary taking a big hit because you're freelance).
In the initial years how did you make ends meet?
I made ends meet - barely - by being a Script Reader. Which was lucky for me, but not so good on the ol' bank balance because it is, even to this day, badly paid. But I wanted to choose a part-time income that was relevant to what I wanted to do, rather than be distracted, and not really focusing on what I wanted to do, like working in a fast-food place, or a bar.
By reading scripts I could also improve my own writing, and that was a pretty good strategy it turned out. I won a BBC New Writing award in 2004, and I genuinely believe I wouldn't have won it if I hadn't been a script reader before that. Because being a script reader really helped me to improve my own writing, avoid the common mistakes, make it readable, make it engaging...
When you say script reading, was this for individuals who'd written scripts and wanted help?
It was for production companies. Luckily, for people like Miramax, when Harvey Weinstein was running it; Working Title; Pathe - the best in the business really. So I got to read a lot of high-caliber scripts, as well as some that were rejected or passed on, so I got a real insight as to why they'd buy something, and why something that's genuinely good might get rejected... like the politics behind it all.
So that was lucky for me, but reading for production companies is low paid. If I read for an individual I can charge you my rate, which is what I do now.
But I really enjoyed being a script reader, I learnt a lot - I've script edited on a few things, TV, film and all that, and it really paid off.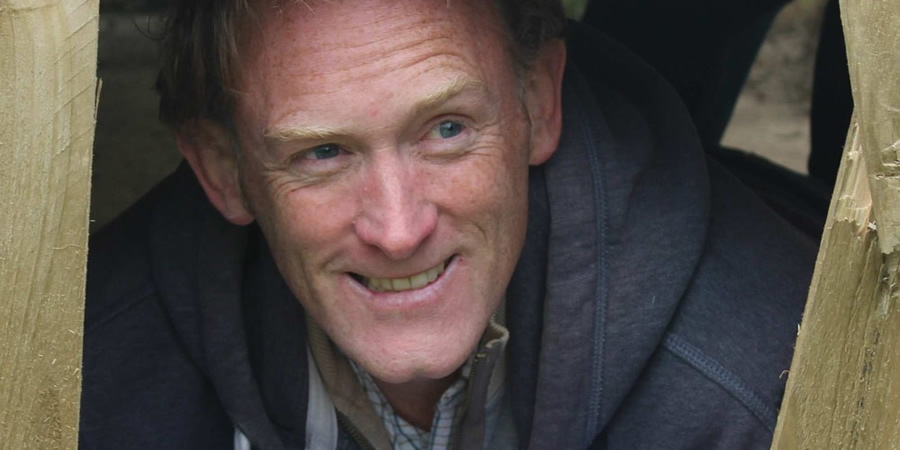 So how did you find out about jobs - were they advertising for it?
No, those types of jobs are never advertised. Never ever ever. But I was fresh from Channel 4 and I used that as a way to... I don't know, try and impress people? Saying that I'd just worked in the department, in this area, but now I want to move into scripts, so I'd love to be a reader.
A couple of people gave me an opportunity to basically do a trial script report. So I did one or two, and then it started to pick up... and people would say "Oh, we'll recommend you to other people" but of course they never did, because they'd forget. So I used to recommend myself to other people, saying that they'd recommended me - saying that I should at least get in touch with you. So using that 'hustle' just to try and work up a bit of work.
So, in my heyday, I was reading maybe 10 scripts a week, plus one or two books for suitability for adaptation. So it's a lot of reading time, script reporting time, and inbetween all that I was writing my own scripts, building my own portfolio.
With this type of career you've really got to get obsessed with it to rise above all the other competition. Even from my own experience, I've learnt that just swatting up on things at a very basic level really helps to lift your quality of work, which has held me in good stead. I don't do as much reading for production companies now, but it'll always there should times get a bit tough.
So it's 2004-2005, I got a shot at EastEnders and things like that, I started writing and shooting my own short films. In the last 4 or 5 years I've been more exclusively in the family and kids area.
Was that a conscious thing to aim for families, or did you just naturally fall into it?
I think it was the latter, but in retrospect it was always there. One of the very first scripts I wrote actually was an adaptation of a children's book - Conrad's War by Andrew Davies. Andrew Davies used to adapt everybody else - he just did War & Peace for the BBC. And in the 70's he wrote children's books, which were very funny. So there was this book that was 30 years old, so I adapted it and he thought it was really good. Which opened a lot of doors for writing for kids' TV.
That script never got made. Because it's set in World War II and also the present day, people felt it'd be too expensive. But it's just an easy excuse really - if the book had a resurgence in popularity it could get made, but you accept it as a reason why. It'd probably be less expensive nowadays thanks to technology, but working in the family area seems a good fit for me. Even though I've done a lot of horror too - kids and horror seem to go together for some reason.
Kids have an open imagination, but they're also really smart when it comes to storytelling. You need to be able to craft a good story, whether it's horror or something more funny and entertaining.
So it's been an interesting few years. It's no less difficult now than before; it's still very hard to make it as a screenwriter in this country. Unless you get a major contract with a huge company, you're constantly pitching for work, pitching for work... so it can become very demoralising. But the little pockets of niceness really help to keep you going!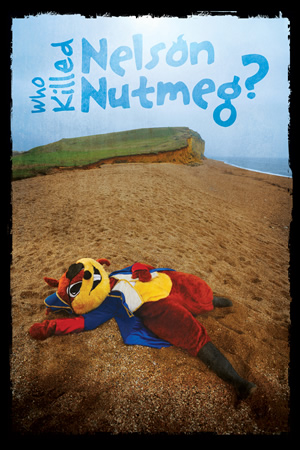 So your current project, Who Killed Nelson Nutmeg, how did that come about?
It started as a collaboration with my good friend Tim Clague, who I made the film with. We started working together doing some corporate jobs. He's kind of a writer/director who was getting corporate work, but he'd started getting a bit bored, so he asked me if I'd help and make it a bit more fun. So that was good team up, which lead to us starting the UK Scriptwriters Podcast together in 2010.
So we were just hanging out, working, and having a laugh. Then, after one nice corporate job in the Mediterranean, we came back and just thought we should do something together. We didn't have a lot of money, but we had enough. And we thought it should be a family film - I had some experience, and he wanted to get more into that genre. So we said 'let's team up Coen-brothers-style: write, produce and direct it together'. Which was a surprise to me, he had much more directing experience so I thought he'd want to direct it himself. But he simply said 'who cares about the credit? It's about getting the film made'.
We both had experience of near-misses with production, all the excitement that has, and all the crushing disappointment it brings. But, if we teamed up, we'd have much more chance of actually getting it off the ground, with all our contacts, and our resources. We live fairly close to each other in Bournemouth, and there's a great film-making community there, so we knew we had some friends and contacts to tap into straight away to get things started. So we had no money, we didn't even have the idea beyond "let's make a family film"...
So where did that idea come from?
We did things a bit backwards, in that we started production, or pre-production at least, before we'd even had the idea. We said "let's forget about the script, forget about the story for now - we'll trust that we'll have that later", but because we knew it would be a micro-budget film, we knew there'd be parameters anyway in terms of one or two locations at the maximum etc. So we got together some film-making friends and asked if they wanted to be involved. And the ones that said 'yes', we were like "OK, you're Head Of Locations, you're Head Of... whatever".
We'd only just got the start of the idea, that it would be a murder-mystery in a summer camp. But that took the burden off us, so we could actually focus on the story.
Then we brainstormed the idea a bit more for a day in my kitchen - we went through all the clichés you might come up with - spooky mansion, my granddad's got a time-travel contraption in his attic... not bad ideas really, but we thought other people do that, so we need to make it more bespoke to us. So we had this summer camp, but the Dorset coastline, using an open cast and crew... that sounded like a good idea to us. 'Scooby Doo meets The Goonies, by way of the Famous Five (who were from Dorset as well)'. So it was just a natural kind of fit.
Once we'd agreed on that, we just developed it. Having the focus on the area we were using meant the first draft was actually quite easy, and the momentum of other people working on different parts meant that we got it out and realised that, oh, we have a first draft! Whereas normally you might get a draft out, but kind of in a dither, and work on the treatment a bit more... but because we were only responsible to ourselves, we thought 'let's just crack on'.
And everybody was doing different work too, and that was the key thing we said to the heads of department... We just said, 'look - we have no money, we're going to make this happen on a micro-budget, but we're going to make it happen. We know what it takes, but if you think you can work it around your existing commitments like we are, if you want to help, let us know what you can do'. And that was a good, transparent way of doing it. Everyone had the same expectations right from the very beginning.
For the actual budget, Tim and decided that, number one, we'd put in some of our own money. Number two, we'd try and raise some money on Kickstarter, and number 3 we'd try and get some private investment - you know, friends and family who might want to put in a bit more, £1000, or even £2000? We thought we might raise a little bit that way. So between those three - income or investment - we saw the budget as being around £30,000 for the whole production.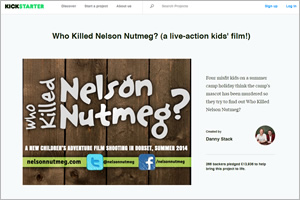 How did the Kickstarter go?
Yeah, really well. We did some research first and we thought we'd ask for about £12,500, I think. So a little bit over £10,000, but not as high as £15,000. We do well on social media, because of the podcast, and we thought we'd have a decent reach in the film-making community, but not enough to make, like £20,000 or that. Also, I did some research beforehand and similar projects with similar targets usually had 100-150 people funding them, so if we could reach just 100-150 people, we'd be funded.
My research was incorrect! In the end we had 236 people who donated to us, and every penny was crucial. We exceeded our amount, but only by £1000. As ever with Kickstarter, when you start it enthusiasm is high, people come, read and donate. Week 2-3 it kind of evens off, people forget about it or don't care, and then in the last week (typically they're 4-6 weeks long), that last week people can see the deadline, how much you need... and it's an all or nothing stake - if you don't raise all the money, you don't get anything. And we chose Kickstarter for that all-or-nothing.
If you hadn't raised that money would you have given up?
If we got close, say £12,000 instead of £12,500, we would have put in the last amount to make it happen. But if we'd only got half we might have scratched our heads and wondered what to do. But the Kickstarter campaign is pretty all-consuming in itself, and takes a lot of time. You have to devote social media to it. You have to do your pitch video, and ideally a few video updates and just hit social media as hard as you can until you feel like you're annoying everybody. And then you need to move past that and genuinely annoy everybody. And in that way you'll reach more people, people you might not have reached otherwise.
Interestingly one of the first people to give to our Kickstarter was a total stranger in America, who gave one of the highest amounts to be a co-producer. He basically just wanted his IMDb credit as co-producer and, looking at his IMDb page, that's what he'd done for his other credits on there.
But once we had that, once we had our private investment and our own money, we knew we had enough to get started and cover everything, including all the boring stuff you don't see on screen - so transport, insurance, food (the most important thing!).
During all this as well we were casting, we were re-writing, finalising the location and finalising the crew. We thought all the crew would be friends or people we'd worked with. It turned out there were around 80% new people we'd never worked with who were just keen to be involved.
We were transparent with people about who would be getting paid, why they were getting paid and why others weren't... like, anyone who had equipment and brought their own gear, we'd cover the expenses for that, and gave them a deferred rate of pay, whereas others wouldn't get anything, and of course we ourselves weren't paid. But that's how micro-budget films work.
So yeah, after all that making the film itself was actually the easy part.
We started in January 2014, and we were filming by the August 2014. We were casting in January and April, where we had 300 kids turn up, which was amazing. We had no idea if anyone would turn up, and suddenly 300 were there. So we found two of our main cast through those days, so it was well worth doing. We started raising funds in the May, with the Kickstarter maybe spilling into June a bit.
Then, just last minute preparations, tech reccies etc... and then we started filming!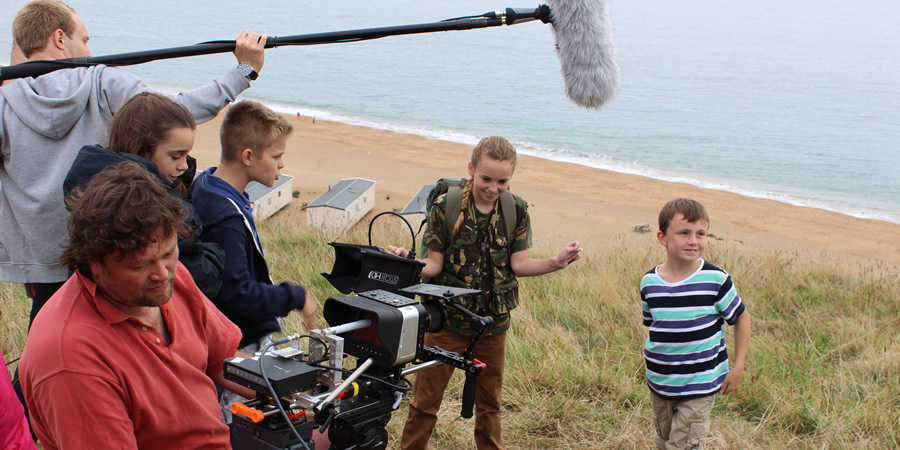 How did the filming work?
We had to do things a bit strangely, because we had kids in the lead roles and couldn't afford to take them out of school, so we started in the last week of the summer holiday, which gave us a full week of filming. Then once they went back to school we could only do it over weekends, so 10 weekends in total I think it was. And then, when October half term rolled around, we shot for another full week, and that was when we had our only real star as well, Bonnie Wright, who played Ginny Weasley in the Harry Potter films. But that finished the shoot, so 14 days solid shooting, then 20 days worth of weekends, so a month's shoot in total, just spaced out.
Previously if you'd told me we'd do it that way, I'd have said no chance, but actually it worked really well, as we could do pick-ups during the week to see what we were missing, we could sort admin and all that too, so we were pretty much on top of everything. That kept us on schedule, and the kids kept us on schedule too, they were really good, and they can only work so many hours, but that just made it enjoyable for us, it wasn't stressful and by 5 o'clock everyone got the bus home together which was even more fun. It was just a nice family vibe which is what we wanted - the kids were fantastic, the crew were wonderful.
So, yeah, shooting the film was the fun part. And I'd recommend it to anybody - making a micro-budget film might sound like a lot of work, but once you get into it actually the pieces of the jigsaw can fall into place more easily and with more of a sense of logic than you might think, so it's really enjoyable.
How many people were involved at its peak?
We were feeding about 30 people a day - so, when you consider that all the kids had chaperones, so maybe 10 chaperones - crew-wise, maybe 20 people? So still pretty big for a micro-budget, but manageable. Then again, we did go over budget with the food, but it was worth it. We got a great deal for all locally sourced organic food. The kids were fussy eaters though, they just liked chicken nuggets and chips!
But I'd thoroughly recommend people do it. Any project they're passionate about and think they can achieve on a micro-budget, £30,000 will see you through. Or, if it's a simpler idea, like a stuck-in-a-room, then maybe £10,000 would see you through. But £30,000 seems to be the minimum for something even basic, in terms of transport, insurance, covering expenses to make sure nobody is out of pocket, and paying for other things like location fees, legal fees...
Our legal fees have just come through post-production, that adds a fair bit!: Contracts, errors that need to be covered, such as if you used a name that sheds someone in a bad light "You're not John Smith, I'm John Smith, and I'm not a murderer!". That kind of thing.
When you're in production mode you're just focusing on getting it made, but really what you should be thinking about, or at least having a broad view on, is post-production, because that'd probably the hardest part of film-making. Pre-production and production are easy, because they're all under your control. Post-production, on the other hand, is expensive and time costly, as well as time consuming.
When you've got a film that no one has heard of, or cares about, how do you get people talking about it? Social media is a good start, try and reach out to bigger press or bigger festivals. Luckily we were able to have our world premiere at the London Film Festival last October, which was a big boost, helping to get in the public eye a little bit.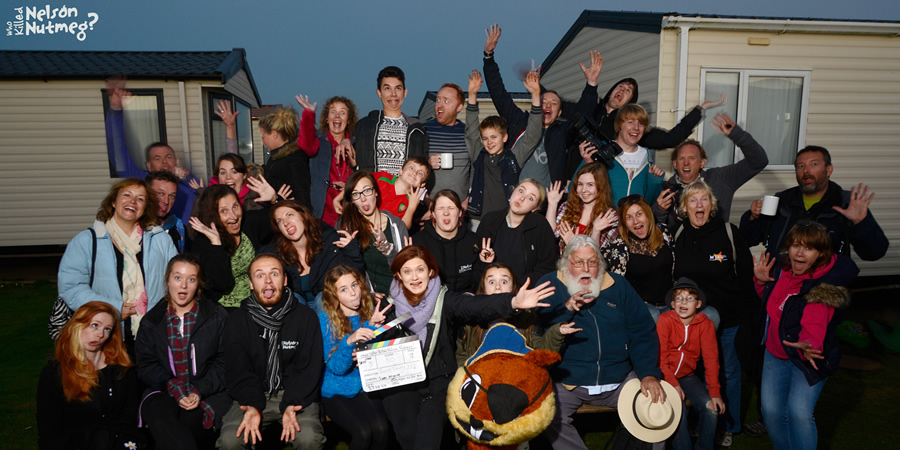 So we finished shooting October 2014, then premiered October 2015, a year later. So that gave us time to add the original music, add effects, editing and all that. And even a year felt like a quick turnaround. By the summer of 2015 we were pretty much at a very rough cut, which wasn't graded, didn't have the original music, so it was really... if you'd watch it you'd have gone "eurgh". But we were chatting to the guy who chooses the family films for the London Film Festival, and he knew about the film because we were keeping him up to date, and he asked to see something, anything he could. So we showed him the first ten minutes, and tried to spruce them up as best as we could, and he liked it and asked to see a full version, even rough, as soon as he could. We thought we wouldn't get it done in time, and we never expected to get in, but we showed him the rough cut and he really liked it, and invited us to be included in the festival. So that gave us 2 months to really get it done. And it was great to have that deadline because we could go to the sound mixer and say this is our deadline... Although we gave them a deadline a week ahead of the actual deadline, just to give them that fire but also get them excited. And we got it done!
We've tweaked it a bit since, but we wanted to make the most of that world premiere at the London Film Festival which, let's face it, might never happen for us again - this cheeky micro-budget British film. But I went to the press launch and they called out our name in amongst all these other people. And they had network evenings as well, so you can make the most of it, trying to get the press interested. We got a few reviews here and there on industry sites, which were all really good, everyone who saw it seemed to really like it.
So now we're on the international film festival circuit. We got an agent who sold it onto US and UK DVD, and has just gone to Berlin to try and arrange something else. They work on a commission basis on however many sales are made - that was key for us, as we only know so much, and a certain part of the industry, the acquisition side, the buying side, is an entirely different thing for us. How to sell, how to package it, what people like to see, the terminology and all that - the sales guys know all that, take it on-board, and they got an instant sale
So we're just hoping to sell it worldwide, but also try and get some interest in our next film which will hopefully be a bigger budget film, so we can continue making films and not have to stop, then start over again in 5 years. It doesn't have to be a massive budget either, but we want to focus on family films. We want to make them live-action, with a British feel, that feature children in a positive role, or even as we did with Nelson Nutmeg, we put kids in the lead role which hasn't really been seen for a while. So that was a risk, but one that felt worth it - it's a nice talking point about.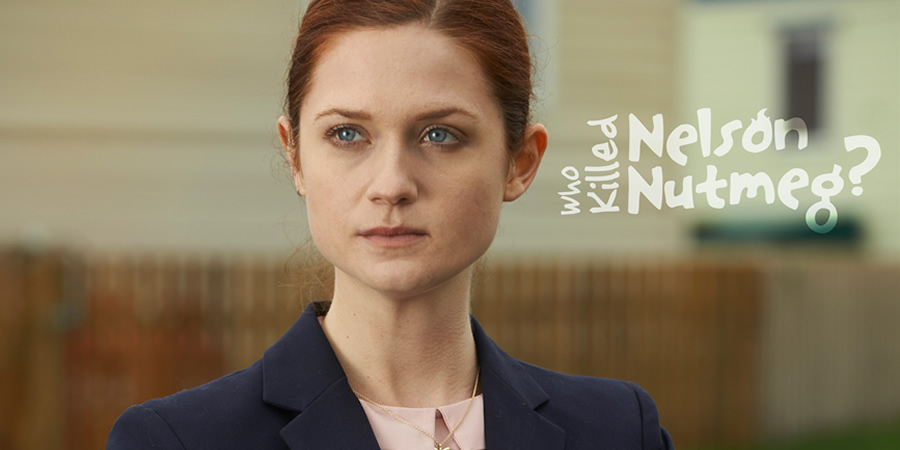 So you mention about your star, Harry Potter's Bonnie Wright. How did she get involved?
It was fairly early on, around the time of casting the kids. We had Bonnie in mind because obviously she'd been in Harry Potter for 10 years, she'd grown up on a film set, so we thought if we could get her she'd be ideal, because she'd be an inspiration for the kids, and have a lot of tips for them, but also the role we had in mind for her we thought would be interesting because she was playing the villain, basically.
So we thought she might be up for it, but the downside is we didn't have any money. We contacted the agent first, and said 'we've got a role for Bonnie, but we haven't got money... but it's a family project'. And the agent, to her credit, said she'd pass it on. So Bonnie read it, she liked it and said to her agent she'd be happy to have a chat with us, so we spoke to her by Skype one day so she could see the whites of our eyes, and see we weren't insane or anything. And she said yes, if we could make the schedule work for her and pay Equity minimum or whatever it was, and cover expenses, she'd be happy to do it. That was just as we'd finalised the cast actually, as I remember going back to them all and saying we've got some exciting news, and of course they were all thrilled.
When she did come on set she was a real pro - a real inspiration, and we were delighted to have her. She was so generous with her time, and she gave everyone a real lift.
That must have been a big help with the marketing...
Yes, we told her we were going to make as big a song and dance about it as we could on social media, and obviously she's got more followers on Twitter than the rest of us combined, so any mentions would help. She's been great - she's now in America living in New York pursuing writing and directing, as well as her acting, so her career is going in a really interesting way. But she'll hopefully be able to help out when we've got some screenings.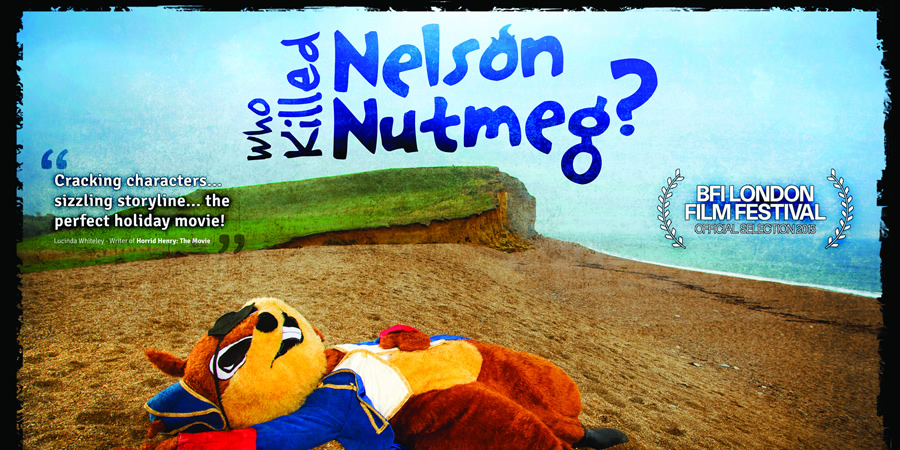 How do you arrange screenings?
Normally you'd go to a distribution company, they'll take a look at it and say yes or no. That's the traditional way; someone like Warner Brothers, say, would buy our film and that takes the marketing away. When you don't have that option, you've got the marketing burden - and it is a burden, and costly! If you had, say, £30,000 extra after production, you'd be able to do a half decent job of marketing indie films, but that's the production budget again. So you hope you can get some screenings, and that will make back the costs, when realistically it won't.
And then the third level, which is what we're doing... we're reaching out to independent cinemas and places we think it'll play well and pitching it to them - saying who we are, and how we made it, and trying to get either a one-off showing or maybe some more. And some come back and say "this'll be great for our kid's club" or subscribers, or whatever they have. So it's been a really interesting experience, because the indie cinemas seem to really want to support us, and UK film - especially family films. So we're hoping to have maybe a dozen cinemas around the country. That lets us legitimately claim it as a cult film - released nationwide.
But the deals are already coming in, and it's looking like we'll make our money back, so at least we haven't lost money. And instead we've got great experience, and a writing, producing and directing credit to my name. Plus, there's a lot kudos and respect to those who've made their own film, especially one that's enjoyed some kind of release and distribution.
Is there anything you've learnt from this that you can use for next time?
That's interesting... there's a difference between knowing theoretically what we'd do, because I think we all know now how to make a film. We all know the top ten tips. While the tips are true, the actual experience of it, the emotional experience, is different.
We had such a good time making it, there was no stress, no fights, no arguments, but the demand on your time is constant. And money. You'll always spend more than you want to, or think that you have to (or indeed should). But there'll always be more costs, especially at the end in post-production and marketing.
So I'd definitely put the marketing side on a much higher level of consideration next time. I think you should probably think about that from the beginning - who your audience is, where the film can target that audience, festivals and all that. Unless you're making some indie, arty drama and genuinely don't care. We made a genre film that had that potential to break out, it just won't because of marketing spend, but it wasn't because it was too personal. Whereas other film-makers want to do that, and that's fine, but realistic expectations are key.
'Genre' in this country seems to be a bit of a dirty word. Comedy on the other hand, is perfect. It always does well at the box office. It's cheap to make. And you can get good names attached to your project if your script is genuinely good. I think anything comedy-driven, or light entertainment like ours is, can only help find that audience - people are a lot more open to the idea of the project because of what it is, rather than an intense horror or thriller which a lot of debut film-makers make. So yeah, there are lots of strategies you can put in place about what you want to achieve, why you want to achieve it, what you can do to place your film in the right way.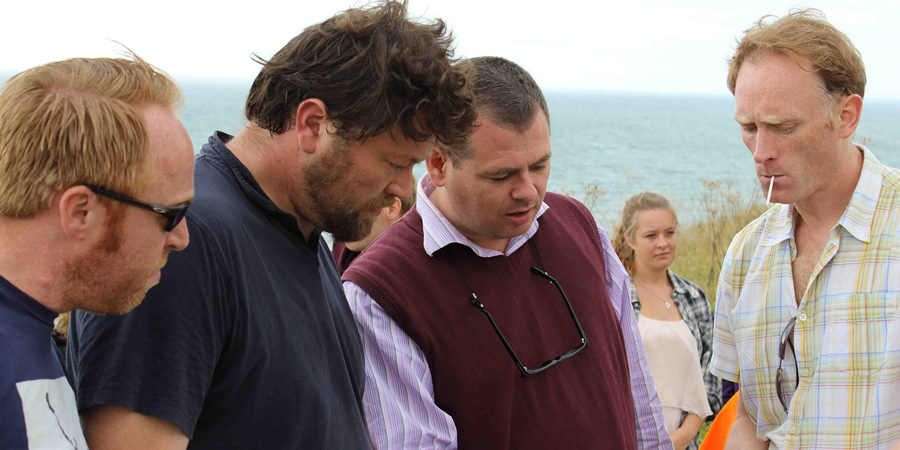 If someone wants to be a film-maker, how would you recommend they do it?
I came at it from a writer's point-of-view, which has been good for me. Tim came at it from a director/film-maker point-of-view, and that's been good for him. So the combination of the two of us has been really good - strong story and strong film-making. So I'd recommend collaboration. It really works - take away your ego and just worry about the project, not the credit. That's what I'd recommend.
Whether you're looking for a producer, writer or director, just find someone. You don't have to do it Coen Brother's-style like we did - we found we get on well enough to really make it work, but if you want to clearly specify the roles you can still find a team. Similar goals, similar mindset: 'Frustrated and just wants to get something made'.
The technology is all there and easily accessible. You know, we could make something right here, right now. We could worry about the level of sound, or the level or lighting or whatever, but we could just pick up our phones and make something...
And the number two tip would be just get involved. With anything. If someone else is doing a project, you can get involved and help, get the experience of seeing how things are done (and even if it's done badly you can learn a lot from it). Or just do stuff yourself, make a short. If you haven't made a short already, well, why haven't you? They're the best place to learn, they don't take a lot of time and they can really kickstart a career.
I'd never judge someone who has the intent to make a film, but has found that real life has got in the way. Because real life does get in the way. There are certain demands on our time and resources that we can't get around. But at the same time there's no ifs or buts about it. If other people are doing it, they're getting ahead. So if you can't make a film by yourself, team up with people and make it happen.
People are willing to help, but only when you're active. When you're proactive, you're doing something, and you have that passion pushing you on, people can see it, and they respond to it, and they want to help. Even if they can't, they still want to. So use that positive energy. And get stuff done!
To find out more about 'Who Killed Nelson Nutmeg?', and to buy tickets to a screening, visit nelsonnutmeg.com
Here is the trailer: