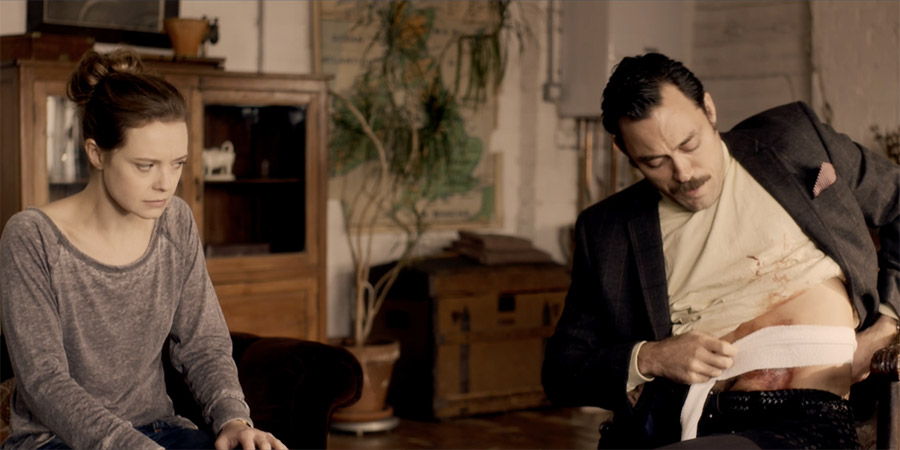 Genre

Film

Released

Starring

Alex Hassell, Emma King, Tori Butler Hart, Nick Rhys, Graham Butler, Conleth Hill, Barrington Campell, Guy Warren-Thomas and others

Writers

Director

Producers
After surviving an explosion in Iraq, Mr. Thomas leaves the infuriating desk job the army has created for him and enters the underground world of the contract killer. His brother, Sam, had been caught selling on army secrets to the highest bidder and is now working for the illusive Harry Montagu. They use Mr. Thomas as a very effective way of eliminating problems they encounter in their business. That is until Mr. Thomas begins to question who these problems are that he is removing, and why they deserve this fate.
Following a young, female target, Mr. Thomas soon discovers that all is not as it seems: after launching his ambush she manages to fight him off long enough for someone in the shadows to shoot him in the back before making their escape.
Surviving, but injured, Thomas manages to get to a safe house owned by a friend. When he arrives however his friend is no longer resident but a young woman, Sophie. Through necessity he takes her, and the local takeaway delivery boy, hostage and waits for his partner to pick him up. Hours later he is still waiting and over the course of the evening, with the help of a bottle of whiskey and a Chinese takeaway, they slowly unravel the events of the evening to discover that Mr. Thomas was set up.
Led by a very keen Sophie they try to work out by who and why. But why is Sophie so eager to get to the bottom of the events of the evening? There is more than one mystery that Mr. Thomas has to solve, and he's quickly running out of time.
UK certificate

15

Duration

87 minutes

Release date

2018

Produced

2015

Production company

Laugh track

None
Website links