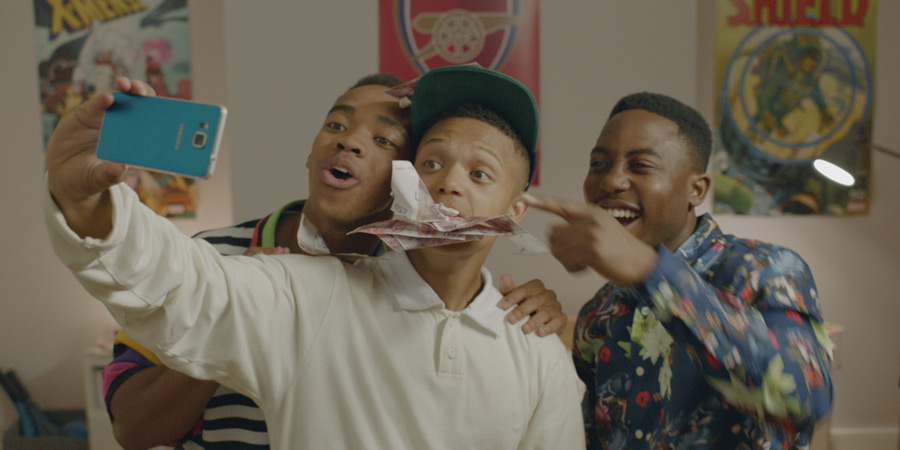 Another comedy also has this name.
Genre

Film

Released

Creator

Starring

Joivan Wade, Percelle Ascott, Dee Kartier, Ashley Inkz, Shanie Ryan, Arnold Jorge, Samson Kayo, Nadine Mills and others

Writers

Director

Producer
School friends Derrick, Tyler and Malcolm embark on a weekend of serious misadventure.
In an incredible twist of fate, the hapless boys come across a huge sum of money that, unbeknown to them, belongs to a notorious villain. Delighted with their good fortune, they spend the weekend like never before - in a whirling blaze of flash cars, casinos, champagne and luxury - as they make their entrance into the real world with a bang!
But the bad guys soon catch up with the trio and they're given 24 hours to return all the cash or risk the wrath of the gangsters. The terrified boys come up with a series of side-splitting plots to make the money back, but will they manage to repay their debt in time, or are they in too deep?
Tagline

Finders, keepers, spenders?

Duration

95 minutes

Release date

Friday 2nd December 2016

Distributor

Production company

Laugh track

None
Website links