The Time Of His Life Merchandise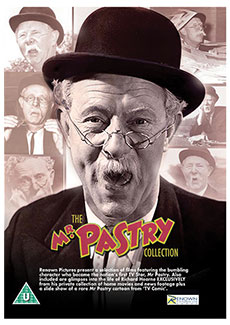 Renown Pictures present a selection of films featuring the bumbling character who became one of the nation's first TV stars, Mr Pastry. Also included are exclusive glimpses into the life of Richard Hearne from his collection of home movies plus a slide show of a very rare Mr Pastry cartoon...
Mr Pastry's social climbing daughter, president of a society for the rehabilitaiton for ex-convicts, hides the fact that her father is himself a prisoner. When he is released and arrives at her home, she panics and locks him in the attic until a job can be found for him, preferably...