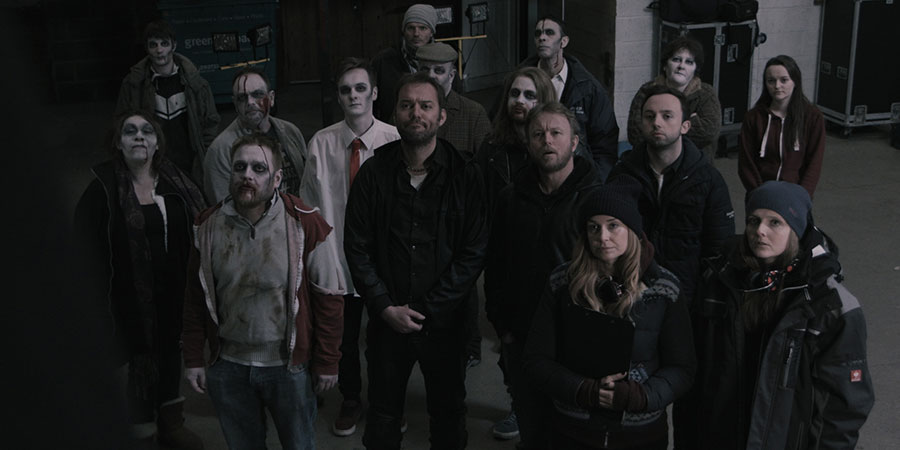 Genre

Film

Released

Starring

Laurence Saunders, Chris Simmons, Ben Manning, Pablo Raybould, Ste Johnston, Vicki Adebola, Rebecca Gardner-Tildesley, Joel Beckett and others

Writer

Director
When a zombie film is being made in their village, locals Les, Mike and Bob see their chance to cash in and get famous. But it soon becomes apparent that the film is cursed, and there is real gore and guts as the mutilated bodies begin to pile up.
There's a full moon rising, and the local Detective Inspector and his hapless Sergeant investigate the killings, as the race is on to stop the bloodshed.
UK certificate

15

Duration

83 minutes

Release date

2018

Production company

Laugh track

None
Website links